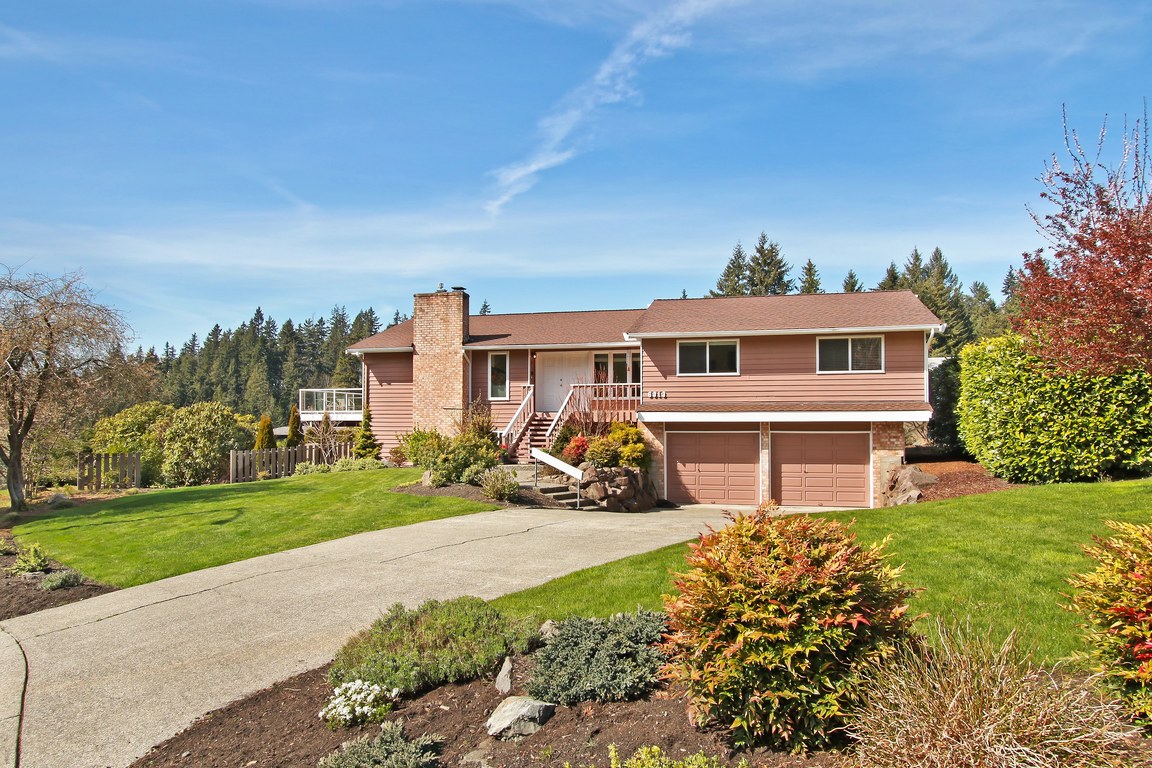 "Allen demonstrated knowledge of the market and was familiar with the housing communities surrounding Edmonds. Allen employed expert photographers for marketing my home and his office staff did a superb job in getting materials together for the listing. Allen was very prompt when we met to look at potential properties for me to buy. All in all, a positive experience with Allen Johnson"
-Seller in Edmonds, May 2020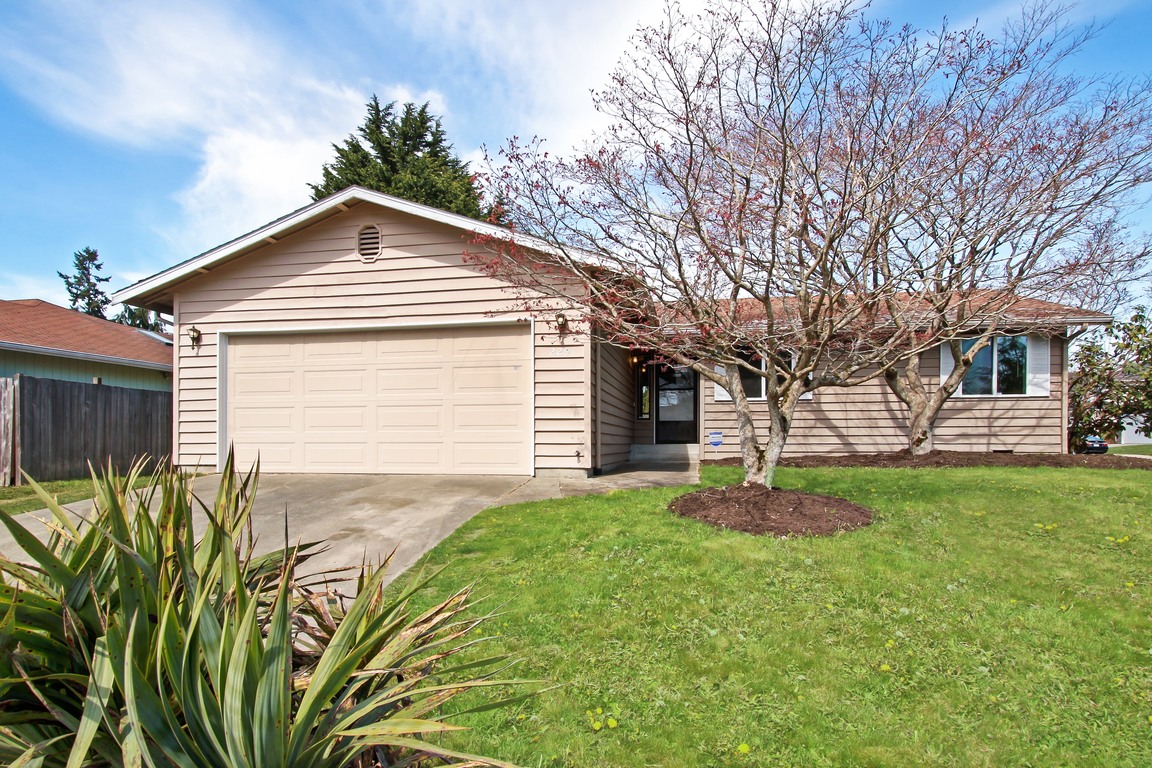 "I wanted to sell a rental property I owned and called Allen. Allen took care of everything for me. I contacted my tenant, told him that my agent, Allen Johnson would be contacting him. I did not have to talk to the tenant, do a final walk through or anything. Allen recommended some things be done before putting the house on the market, hired a contractor to do the work. I was amazed that there were five offers the first weekend the house was on the market. I never left my house and the sale was completed. It required no effort on my part, Allen did a superb job. Allen kept me up to date on every aspect of things that were happening. It was so easy"
-Marilyn, Everett, May 2020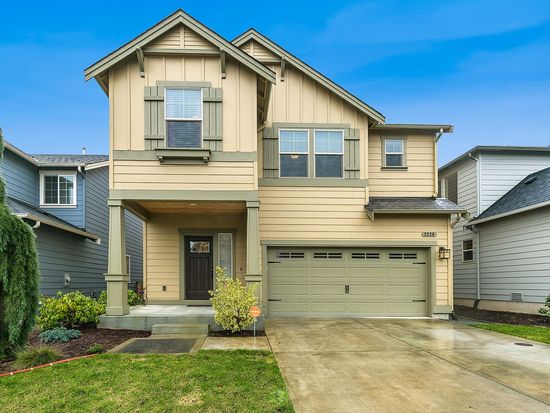 "Allen has had our back in both the buying and selling process. He is courteous and professional, and genuinely cares about his clients. We know we can count on his team for our real estate needs. ."
-Jesse and Lauren, Auburn, January 2020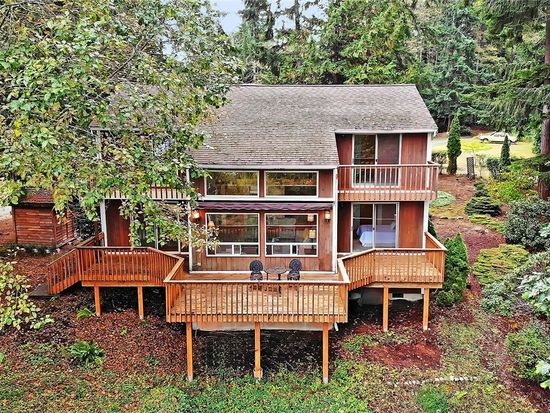 " I'd like to highly recommend Allen. I had met Allen a few years ago and when finally decided to purchase another home - I reached out to him to engage his services. Best Agent I have ever had. The home was at a distance and he was always available. His knowledge is impressive and if he does not have the info he immediately looks for the answer that will satisfy what is needed. Very smooth and personable, honest and clear in his communications. You can tell he cares for the buyer and seller regardless of whether he is selling or helping you buy your home. He gathered all the info I requested on the property and even more than needed - some of it was pretty hard to gather as it involved property, lines, plots and well information - building permits and other items that I wanted to ensure where included and clear. Will definitely reach out to Allen for my next purchase or sale.."
-Leticia, Port Orchard, November 2019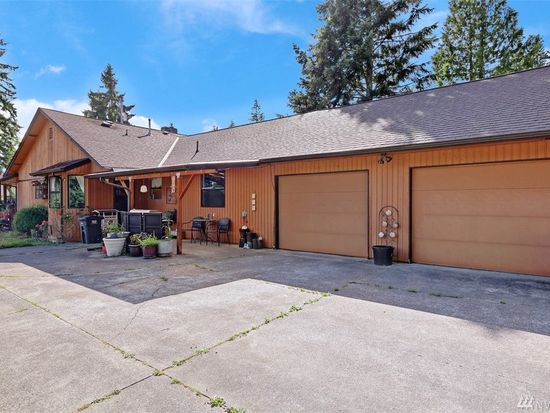 "Allen and his son did a fantastic job from start to finish. I am a single and was downsizing from the family home and needed the support and guidance of a true professional. I was impressed with how well they took care of me, got my home sold, and helped me find a new home that is perfect and will be great for years to come. They helped calm my nerves when I needed and guided me through the process with ease. Thanks guys! Appreciate the help."
-Kathy, Everett, November 2019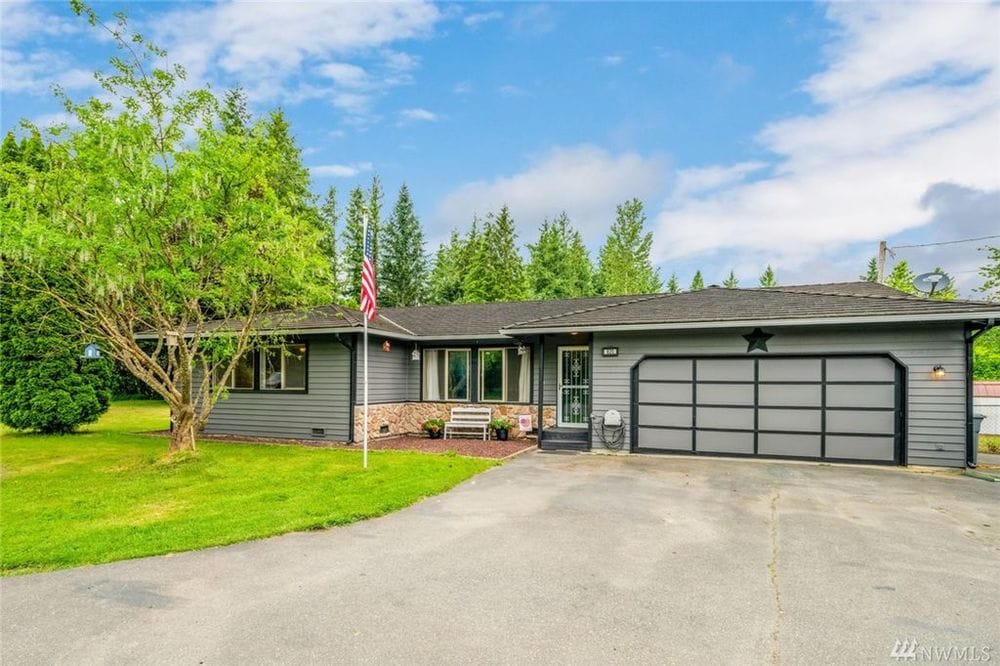 "We were referred to Allen thru a handful of our closest friends that have worked with him on more than one occasion. We're so happy with the service that Allen provided with the purchase of our first home! He's a professional, very down to earth, and was very patient during our search. We had our toddler with us during viewings, and he was great around her, which made it easier for us to view homes. Looking forward to working with Allen and his son Ben in the future! ."
-Brenda and Ryan, Sultan, July 2019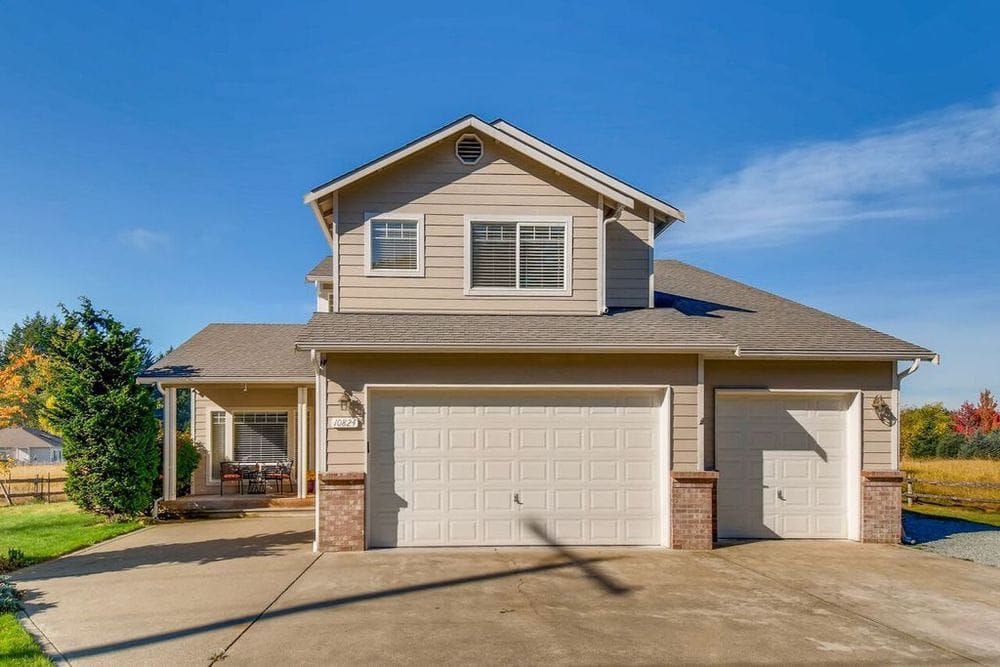 "My wife and I used Allen and his team to buy our first home. We had a great experience with them. After finding our house in a hot market, Allen worked tirelessly to get us a fair deal on a house that needed some work. We couldn't be any happier and will defiantly use him again in the future! ."
-Nick and Rian, Lake Stevens, June 2019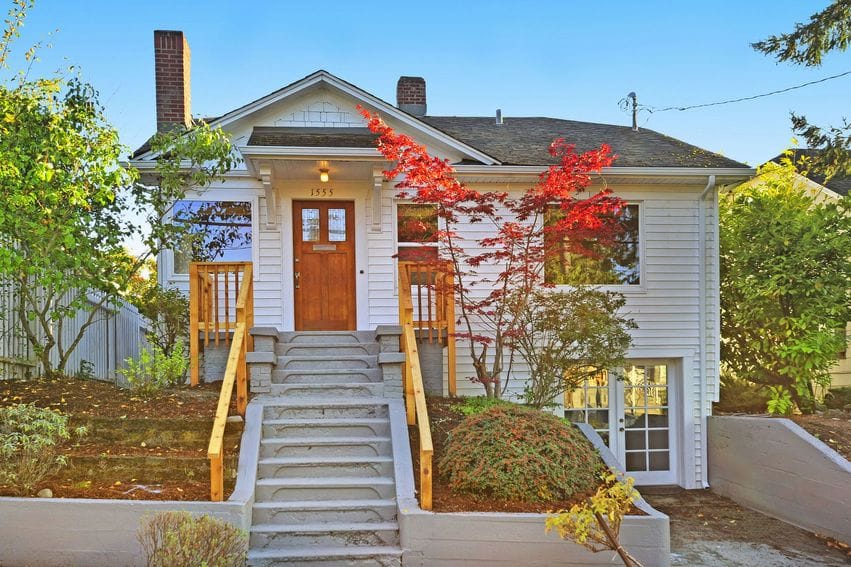 "Allen did an amazing job helping us buy and sell our homes. He was patient and encouraging while house hunting, quick to respond, and always available to show us homes. One thing I really appreciate about Allen is how great he is with kids! It made it so easy for me to bring along my two little kids to see houses, and he was always happy to answer my daughter's questions! Thanks to Allen we were able to buy the perfect home for our family. Our previous home needed a lot of work to prepare to sell, but he helped connect us with contractors to get the work done. Everyone he recommended did an awesome job, and they have all known Allen for many years. He helped guide us with listing our home and took care of everything for us. We sold our home in 3 days, and Allen even personally delivered the rest of our furniture we had left for staging. Who does that?!! Seriously! His son and assistant, Ben, also did an incredible job helping out through the whole process. They make a really great team! We are so grateful to have had Allen as our agent and would highly recommend him to everyone!!."
-Nicole and Kevin, Seattle, November 2018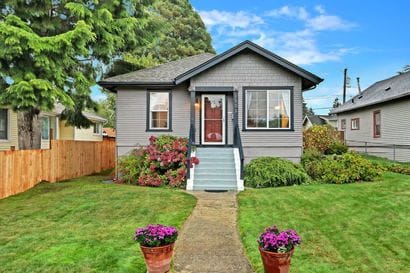 "We bought and sold our home with Allen. He and his son Ben were amazing in every phase of the process. I've bought and sold many houses in the last 30 plus years and Allen is by far the best real estate professional I've ever work with bar none."
-Mike and Kimberly, Everett, November 2018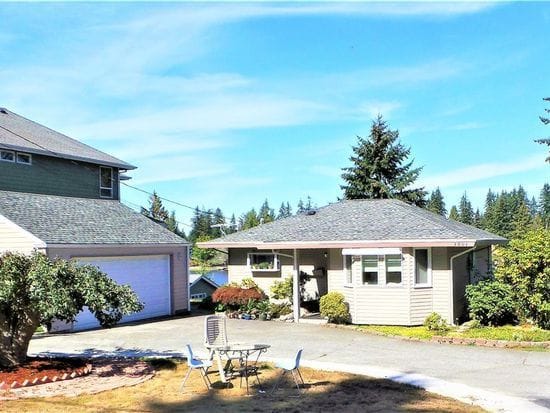 "Working with Allen was a joy and greatly simplified our purchasing of a duplex. He was very knowledgeable about house values and what kinds of things we should look for. He was extremely detail oriented and very efficient about coordinating our purchasing the new property with the agencies involved with a 1031 exchange. I would give Allen my very highest recommendation."
-John, Lynnwood, October 2018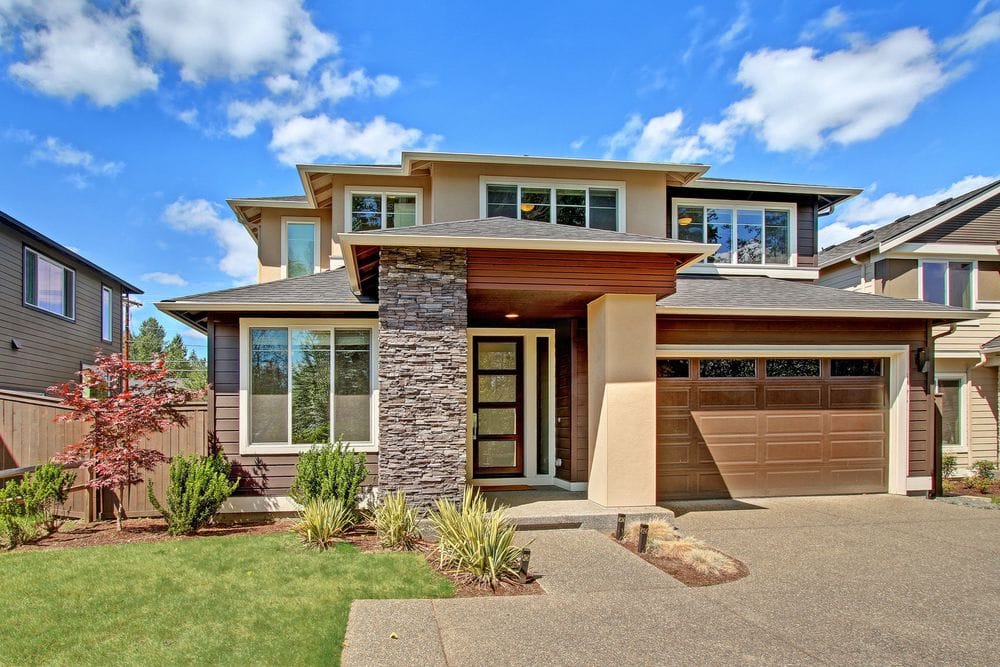 "Allen has been in the industry for awhile and has been successful doing it. He was patient with us and helped us navigate the market. At every point he was helpful and extremely thoughtful in making sure our needs were met. I'd happily work with Allen again."
-Albert, Bothell, October 2018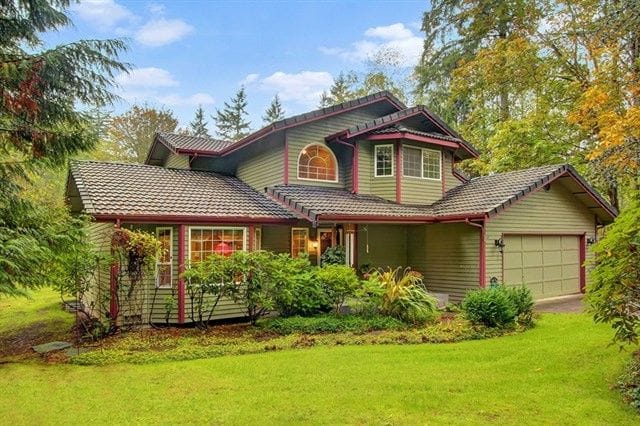 "When I thought of agents I have worked with who embody the ethical, successful and service oriented business I am trying to develop, Allen came to the top of the list."
-Larry, Real Estate Broker, September 2018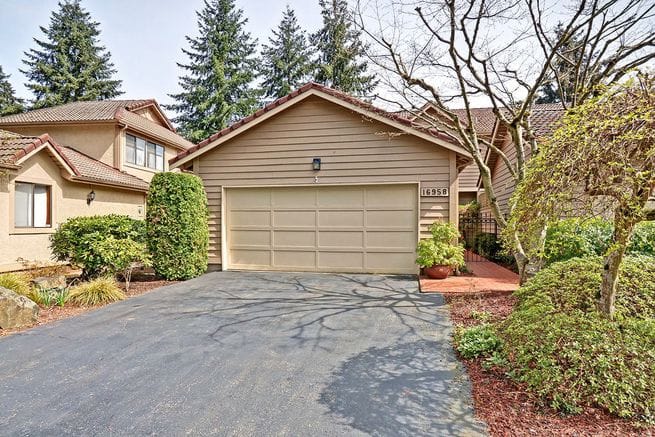 "Allen is the best! He was so helpful and knew what we needed to do to sell our home in Kenmore. He was always available to answer any questions and executed the showings and sale smoothly. We will always highly recommend Allen Johnson"
-Rod and Karin, Kenmore, June 2018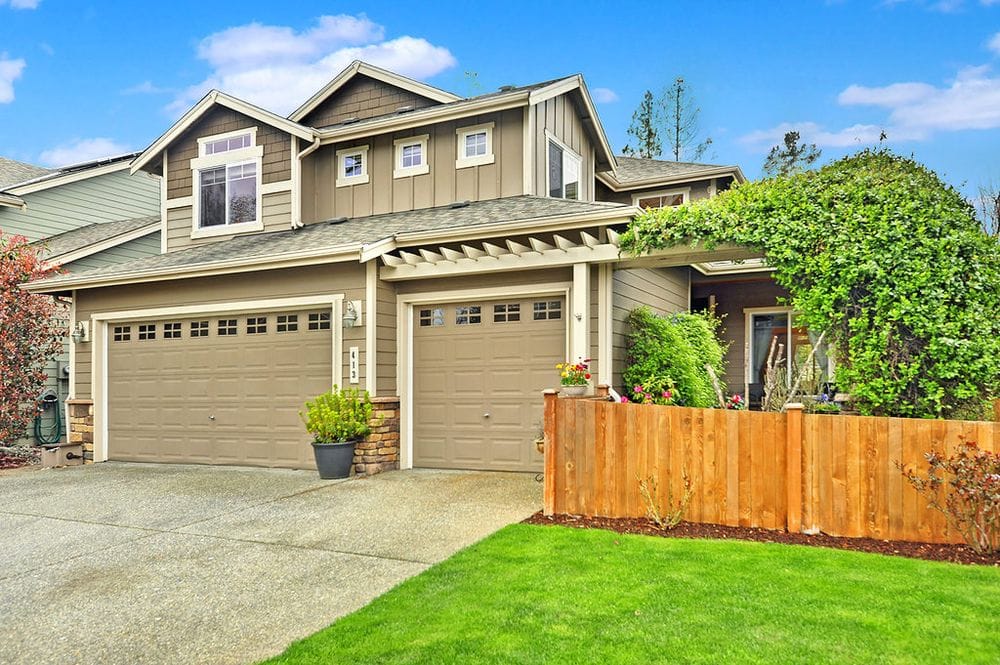 "Allen and his team were extremely professional, fun and a pleasure to work with. Marketing materials were top notch and his knowledge of the area really helped us seal the deal."
-Brandon and Sara, Lynnwood, May 2018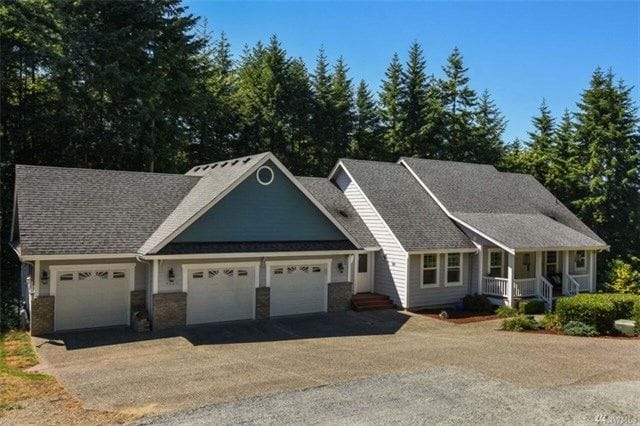 "Allen Johnson went above and beyond to make our home buying experience as easy and smooth as possible. We have already recommended him to many of our family and friends. In this tight real estate market, an agent has to be on the ball. Al was extremely responsive in updating us on new properties, scheduling walk throughs, and assisting us through the bidding and purchasing process. In addition, when we had difficulties with the previous owners not following through on agreed upon obligations, Al demanded what was in our best interest as home buyers. He even made sure the grass was mowed before we moved in! Al Johnson is #1 realtor!"
-Dennis and Tracie, Snohomish, April 2018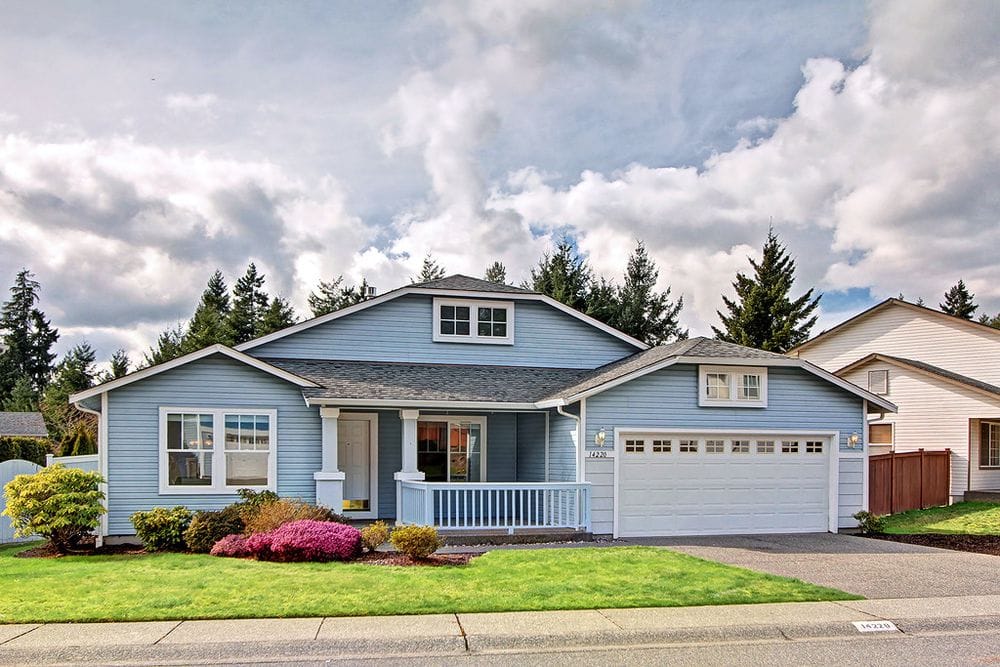 "I recently helped my 85 year old mother with the sale of her home and Allen was our realtor. He was an absolute rock star from start to finish and got us a sales price that we didn't think was possible. We so much appreciated Allen's knowledge of the market, his relationships within the real estate community, how he removed obstacles and made things happen. He has fantastic people skills and really listens, has strong attention to detail and was so patient with my mom. He could not have treated her with more respect and understanding if she had been his own mother. It brings me to tears to think about it. I don't know where else you could possibly find a realtor with Allen's amazing skill set. Mom and I highly recommend him to anyone!"
-Karen, Silver Firs, May 2018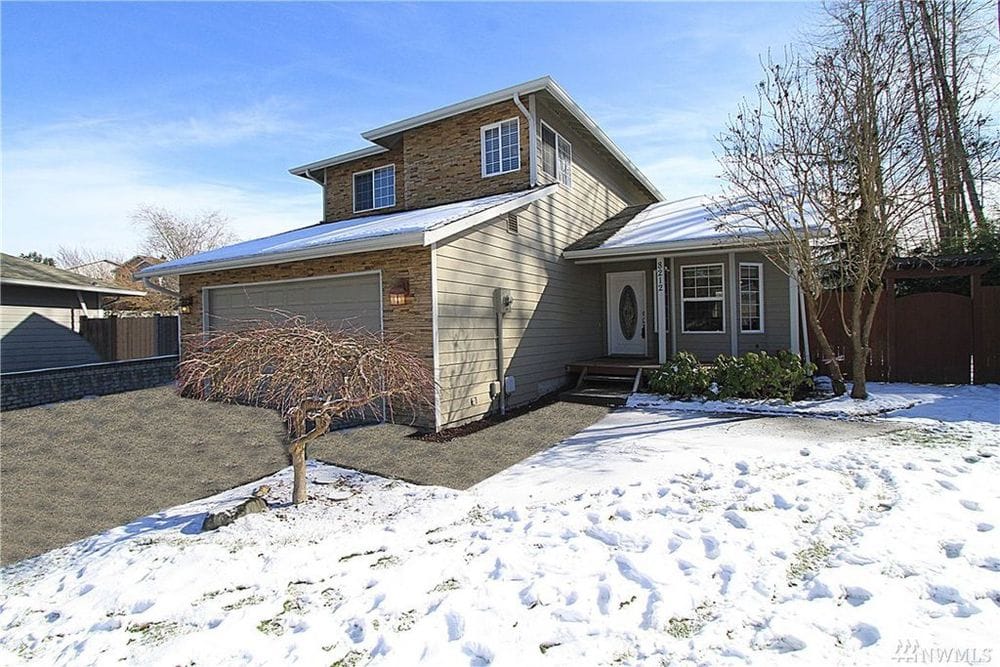 "Twenty years ago Allen helped my parents buy their home. He did such a good job at making sure that their needs were met and that their six year old daughter(me) liked the house too. So when my husband and I started looking to buy our first house, Allen was who my parents recommended. He responded quickly to every text and email we sent. He made himself available so he could walk us through each house and answer any questions that we had. We could not have done this without Allen's expert help. When I finally listed, it was a given he was going to be my agent. He is very easy and pleasant to work with."
-Sean and Heather, Lake Stevens, March 2018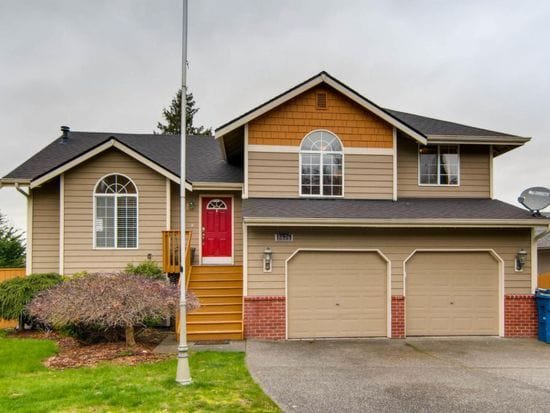 "We were referred to Allen by a friend & he met all of our expectations. Allen was always available & was quick to point out possible problems we may not have recognized as first time home buyers. He is very knowledgeable in both the pnw region and all things home & home buying. He has a great team & the process was very smooth. We will continue to recommend him to all of our friends and family! When I finally listed, it was a given he was going to be my agent. He is very easy and pleasant to work with."
-Mike and Lisa, Marysville, March 2018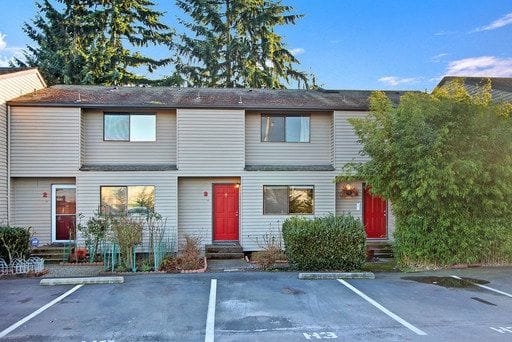 "We have used Allen to both purchase a home as well as sell a home. Both times Allen was professional, honest and always available. He has been very helpful and patient throughout the whole process. We have recommended him to family and friends and he has successfully sold their homes too! If your looking for an agent that will do a great job....call Allen! When I finally listed, it was a given he was going to be my agent. He is very easy and pleasant to work with."
-Andrew and Tammy, Bellevue, January 2018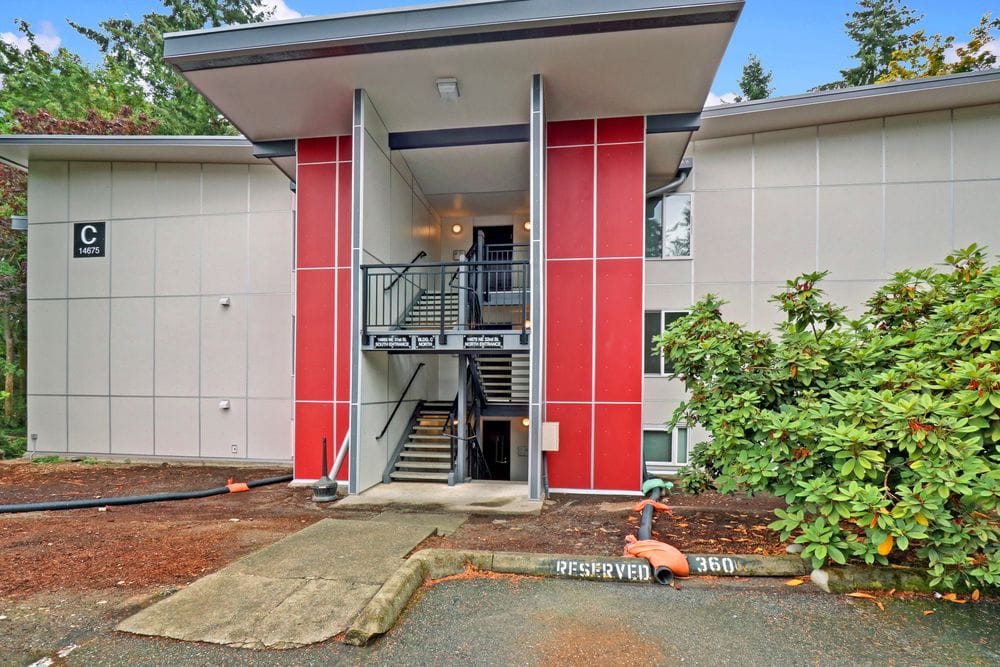 "Allen was recommended to me by a friend five years ago and over those five years he always promptly returned my calls and been professional and pleasant no matter how busy he was. Anything that needed doing he took care of it and I had confidence it would be done correctly. I never had a problem. When I finally listed, it was a given he was going to be my agent. He is very easy and pleasant to work with."
-Catherine, Bellevue, January 2018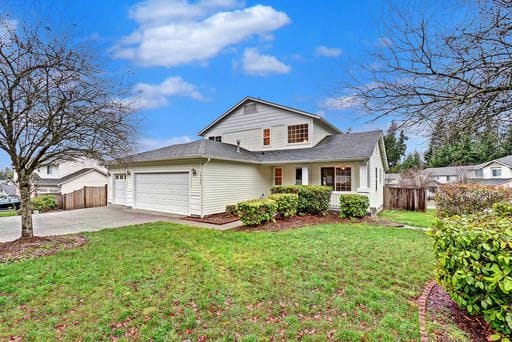 "Allen was very helpful, he took care of things I didn't have time to do because I was out of town a lot during this time. He located painters and carpet layers for me, and made sure things were in working order when the house went on the market."
-Gary and Josie, Silver Firs, January 2018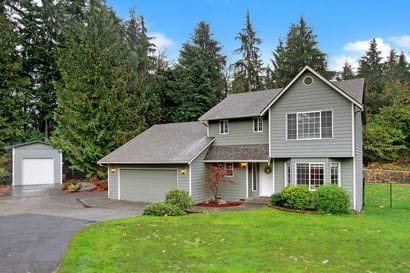 "Allen and his partner Ben were excellent to work with. They helped us understand the process and expectations along the way and also had great resources to ease the process. I would definitely work with them again and would highly recommend them to anyone looking to buy or sell."
-Jeremy and Saara, Lake Stevens, January 2018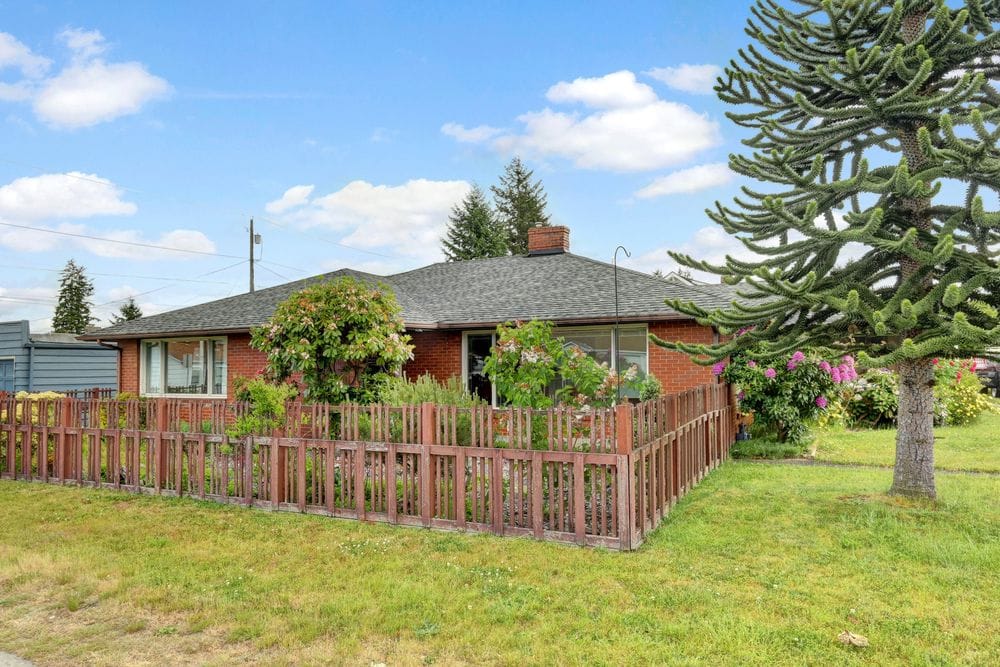 "Allen was very supportive in what was a difficult real estate situation. He is quick to respond to all questions and easy to contact. I highly recommend Allen Johnson!"
-Kate, Everett, October 2017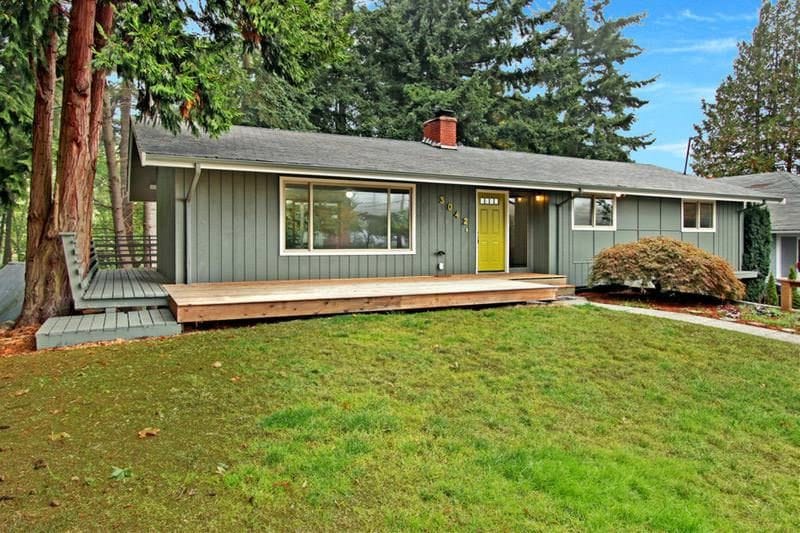 "Allen did a great job for me. He kept me informed and followed up on every aspect! I highly recommend Allen Johnson for any real estate dealings! "
-Pat, Everett, October 2017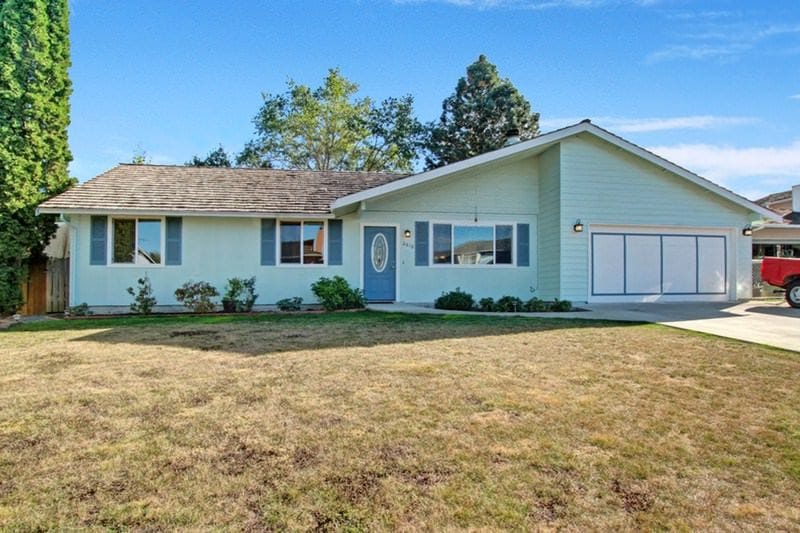 "Allen was able to answer any and all questions that we had. Our sale and closing went quickly with no issues. I enjoyed working with Allen and hopefully I will have a chance to work with him again!"
-Lynn, Marysville, October 2017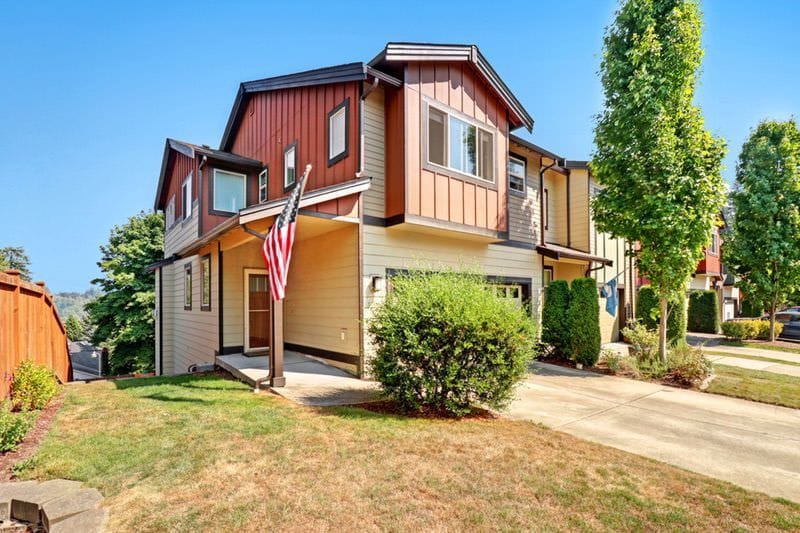 "Allen was great to work with! He always responded to calls, texts, and emails quickly. Allen is very personable and knowledgeable regarding not only the housing market but the local area in general. Next time I buy or sell a house Allen will be my agent of choice."
-Shari & Chris, Bothell, October 2017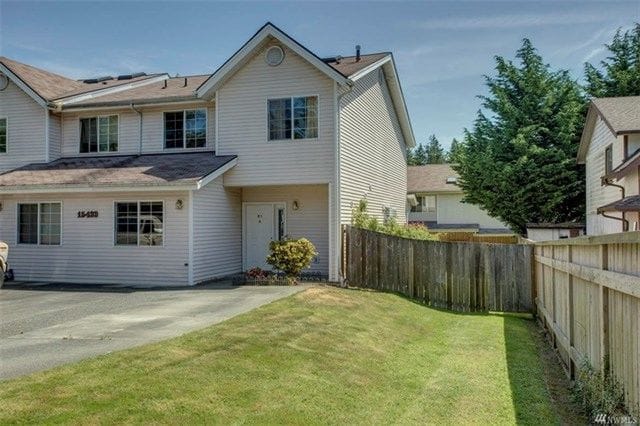 "I had very specific criteria for where I needed to look for a home and Allen was able to send me great updates on properties available in my area and budget. I never once felt that he tried to get me to spend more than my budget and educated me very well. In the end I was able to find a home I love in the area I need, and was not only under budget, but he also got it for me under asking price!"
-Aaron, Lynnwood, October 2017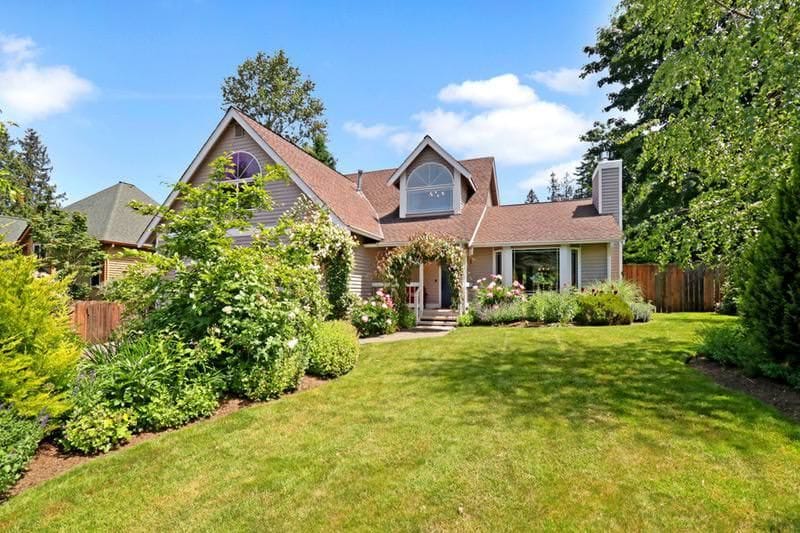 "Allen is a highly experience realtor with great communication skills. He helped me sell my mom's house after she passed and made the process about as easy as it can get. In addition, he relies on competent knowledgeable people for other items needed to sell a house such as the escrow and title company. Please think of Allen the next time you are looking to buy or sell a house."
-Jesse, Bothell, October 2017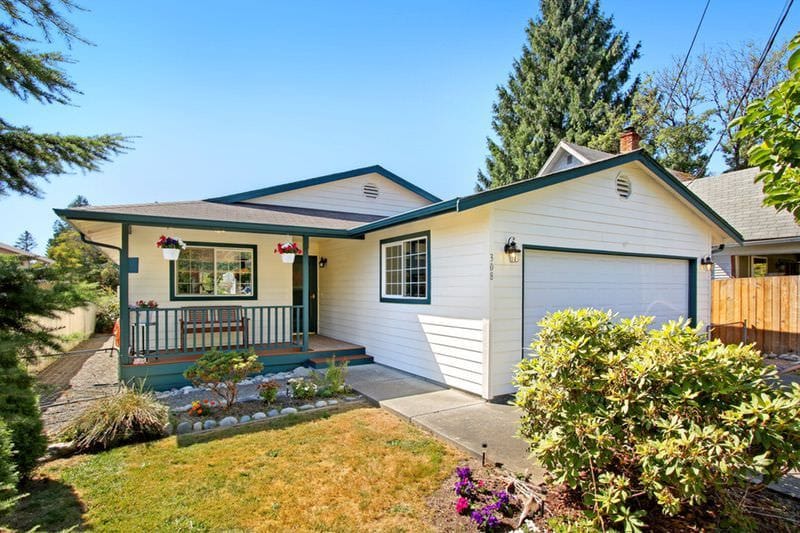 "We've worked with Mr. Johnson before and we knew we could trust him to do what was right for our situation. We bought our house through Allen and sold our house with him and he kept us up to date throughout both processes."
-Dennis & Wilai, Granite Falls, October 2017
"Allen was so great to work with! His response rate is AMAZING and his attention to detail was impressive. When it came to making my offer and handling negotiations he was excellent! I was a first time homebuyer and he walked me through every step of the process patiently and thoroughly. I would highly recommend him to anyone looking to buy or sell!"
-Megan, Woodinville, September 2017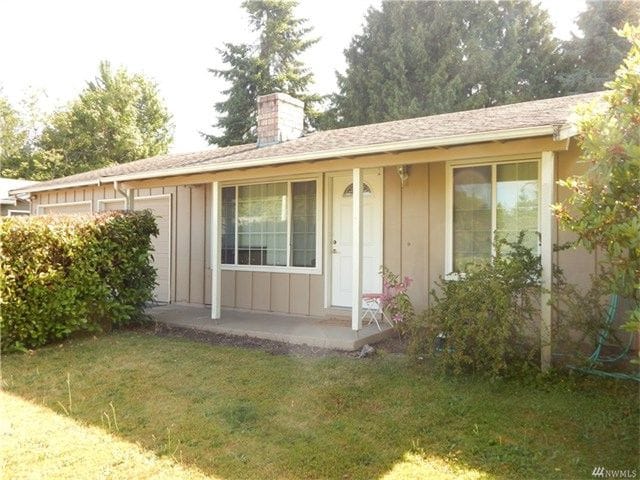 "We were so lucky to have Allen help us buy our first home. He is very knowledgeable of the area and real estate market trends. He possesses a finesse with getting further details from sellers and other agents that makes the process easier. He truly cares about his clients and works hard to help you find your dream home. He stuck with us through this year long process on a home in this crazy market. This involved writing up several offers and showing us countless homes. He was always very prompt with paperwork and punctual with meetings. We will definitely recommend him to our friends and family and reach out to him for our future real estate needs."
-Katie & Tony, Bothell, August 2017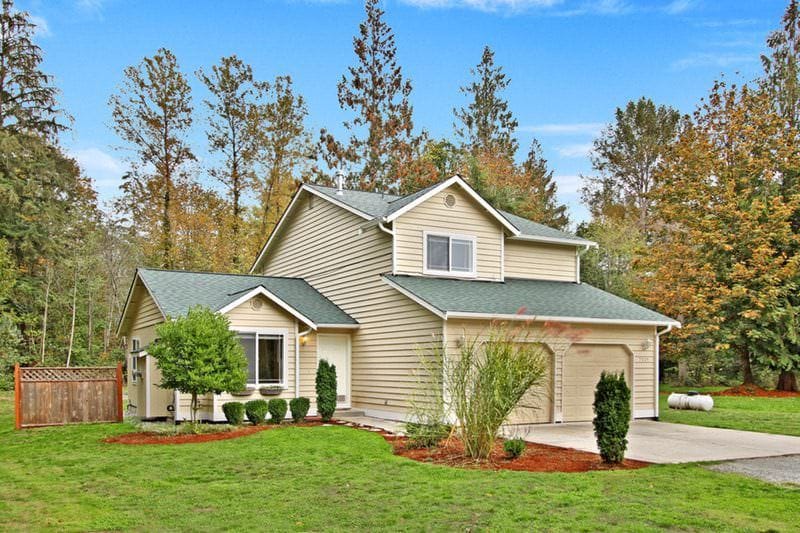 "Allen listed our rental house for sale, and gave us some useful advice on improving the appeal of the house, as well as helping with staging. We accepted an offer from some buyers that took longer than the originally agreed closing date to get their loan sorted out, and Allen put the pressure on their agent and lender to work out the issues, keep us updated, and release earnest money early to protect us. He also made sure escrow didn't charge us for some questionable fees."
-Howard, Tulalip, August 2017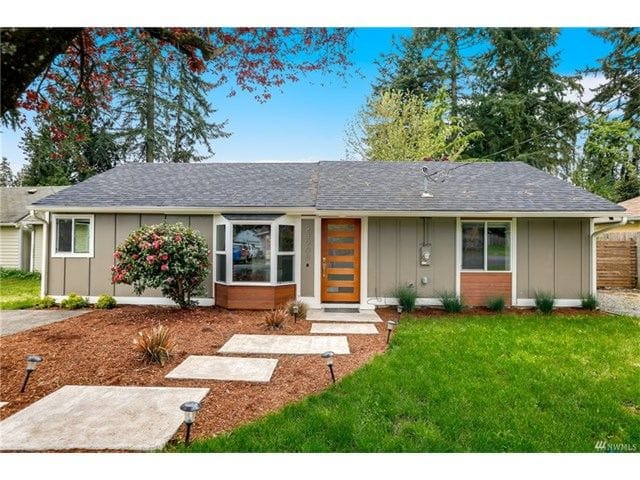 "Allen is a true professional. Not only is he knowledgeable, but he's an absolute delight to work with. He made time to show us homes right as they came on the market, and then coached us through best practices to ensure we had the winning offer. If you want the best in the business, this is your agent! Couldn't ask for a better realtor and now a family friend. His work ethic and knowledge speaks for itself. He provided a plethora of knowledge that helped us make an informed decision."
-Cory & Eric, Mountlake Terrace, August 2017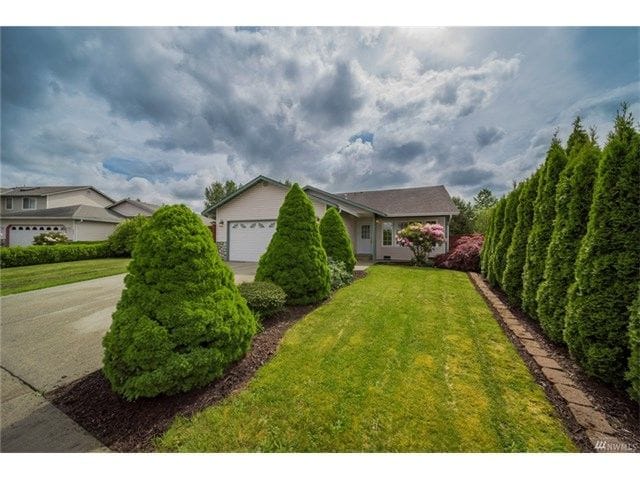 "My husband and I recently purchased our first home with Allen. While this market has proven to be difficult for buyers, we had the easiest, fastest, and best experience working with Allen. We were referred to him initially by our family and friends (yes, multiple!). Allen's knowledge of our area, experience with buying and selling, honesty, and overall charm quickly earned our trust. He is always quick to respond, proves to be negotiable when necessary, and provides a no pressure environment. We have just moved in and truly enjoy our home. Since beginning our relationship with Allen we have and will continue to refer him to all of our friends and family! We will look to Allen for all of our future needs and questions as well. Big thanks to Allen!"
-Cody & Sofia, Marysville, July 2017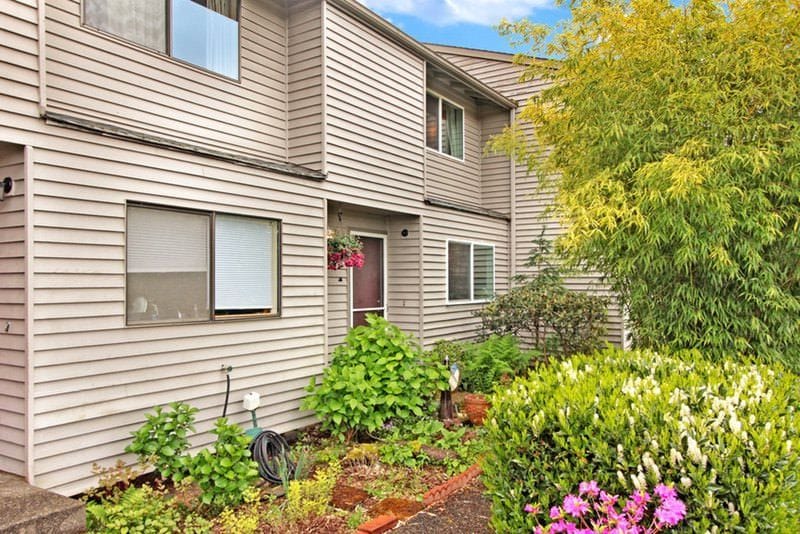 "Allen jump-started selling our condo before we officially contracted with him. He helped organize ideas that would bring the most value for our property. He uses a wonderful photographer that really captured our home. His assistant even drove to our place several times in order to help us with forms. I believe Allen negotiated the best deal possible for us. He provided timely service and was always available to answer questions. We owe him many thanks."
-Randy & Janenne, Everett, June 2017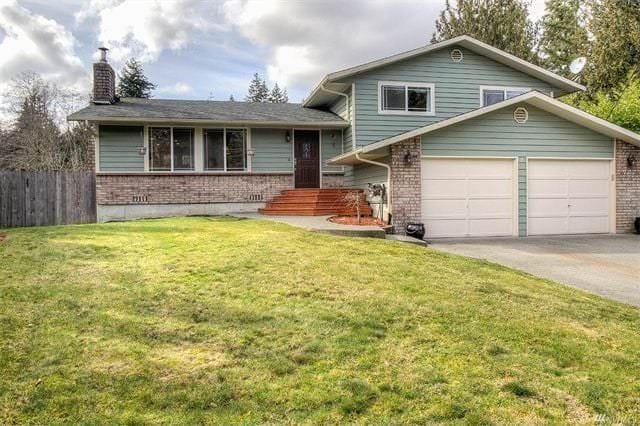 "Allen was great to work with. He was always available to get ahold of when we had questions, and he always had answers for us. He's very knowledgeable and helpful. Allen made the whole process very simple and smooth for us."
-Josh & Amanda, Snohomish, April 2017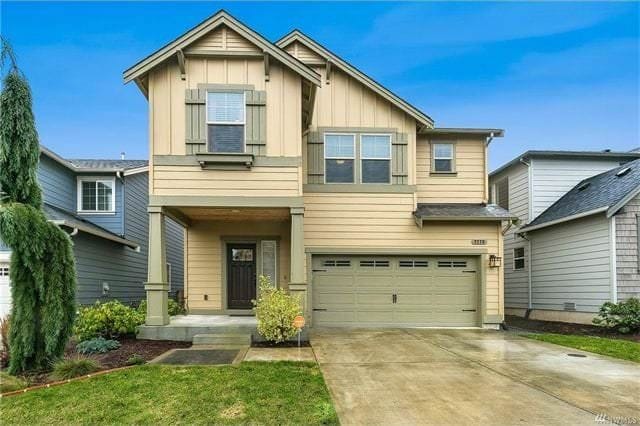 "Allen was a joy to work with, a very professional and down-to-earth agent to do business with! Allen's customer service did not end with the closing and possession of our home either; he has contacted us a couple times afterward just to see how things were going. We noticed after we had moved in that the previous owners had taken the nice, keypad door lock (front door) with them. We asked Allen about this and he immediately had one shipped to us (at his cost)."
-Jesse & Lauren, Auburn, April 2017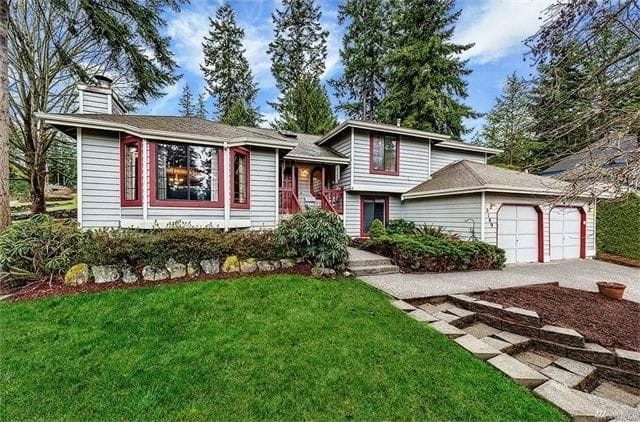 "Allen did a great job. We went from seeing a property Saturday afternoon to offer midday Monday with all the complexities taken care of by Allen. We have a great new home and he is a big reason why."
-Robert & Angela, Mukilteo, April 2017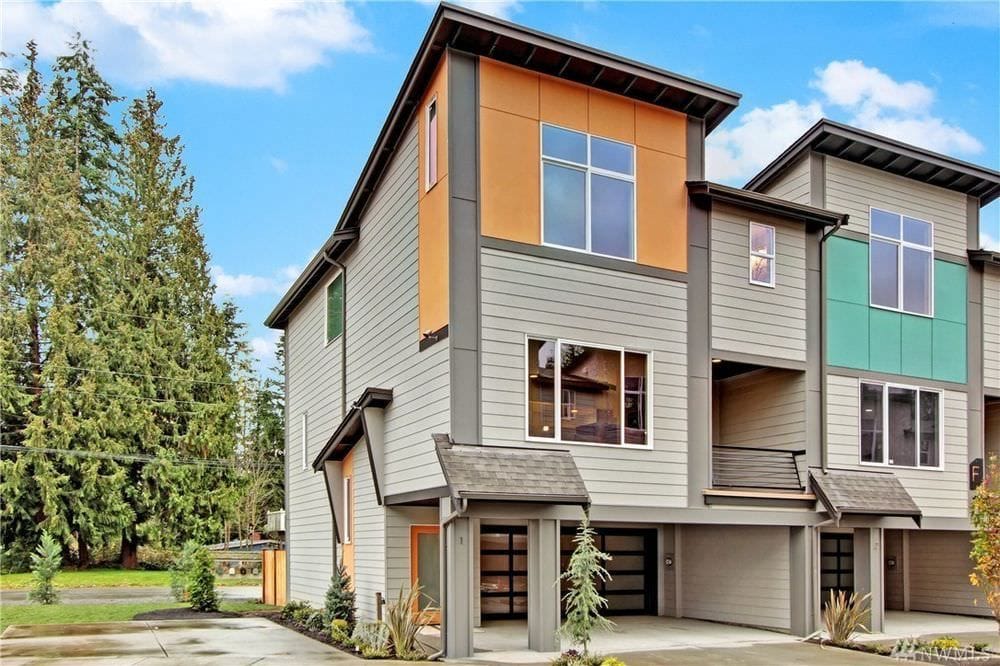 "For the first time we met him for a house showing, we really liked him on how relaxed and honest he was. He provided clarity in every step. I would recommend him to all of my friends and family going forward!"
-Hiroko & James, Everett, March 2017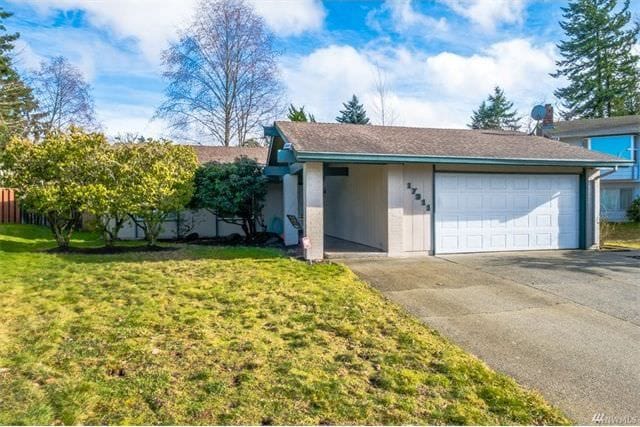 "I have sold 1 house and purchased 2 houses with Allen now. I highly recommend him to anyone. He is extremely prompt to inquiries, has a useful resource pool that can help with any and all of your house buying and selling needs, and does a great job of removing stress of the buying experience. He is extremely dependable and his consistency is admirable. I plan to continue working with him into the future."
-Jared, Bothell, March 2017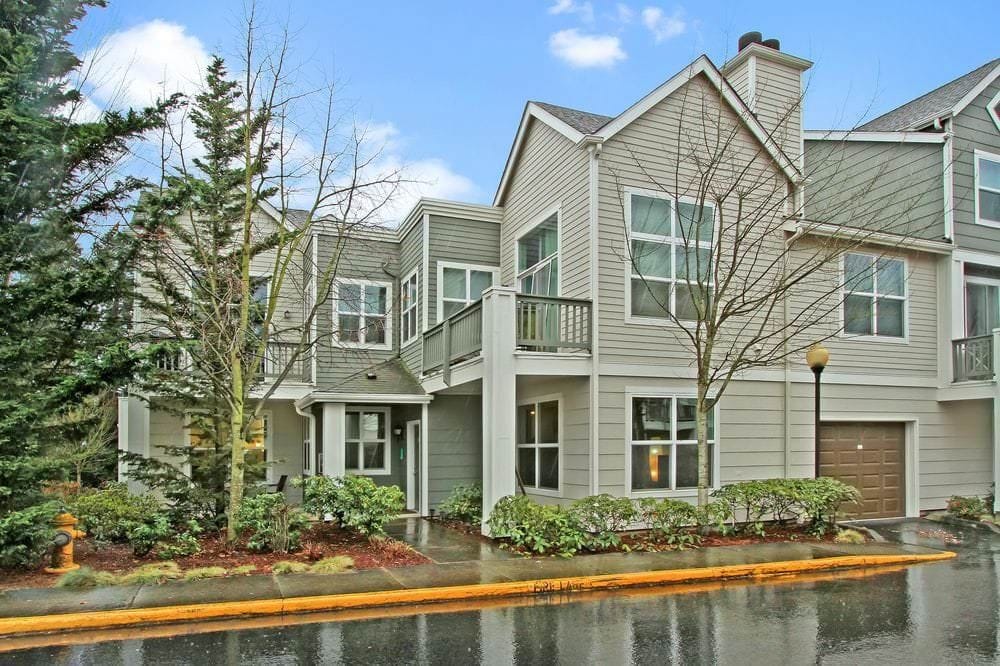 "He knows his stuff! Efficient, and very quick with responses on any questions we had."
-Hiroko & James, Lynnwood, February 2017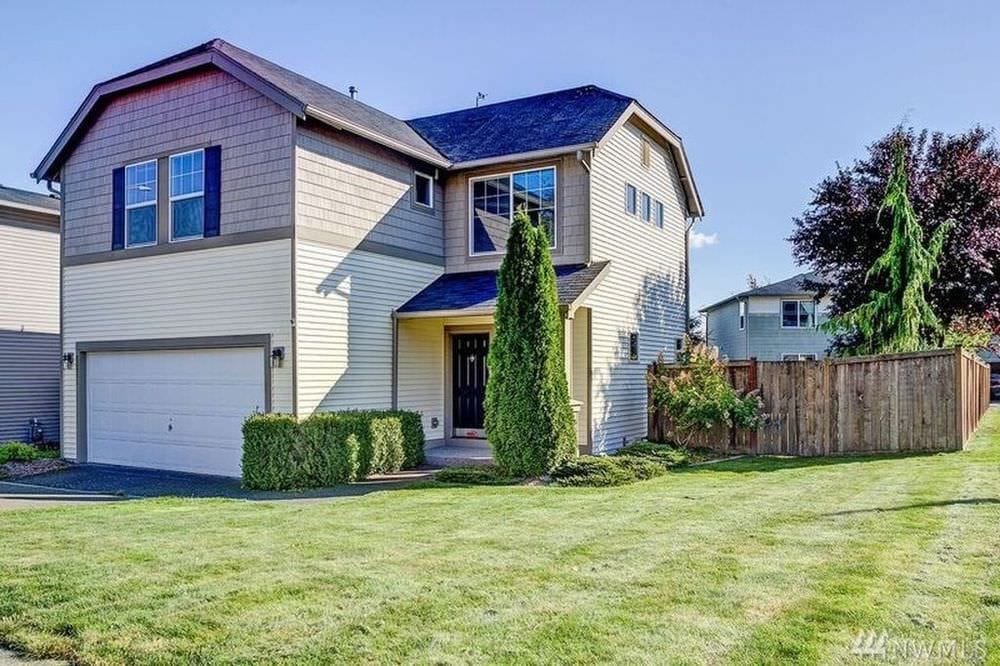 "Allen was helpful and professional throughout the entire process. He was able to accurately and efficiently guide us through the home buying process and his advice was priceless."
-Justin & Rochelle, Monroe, December 2016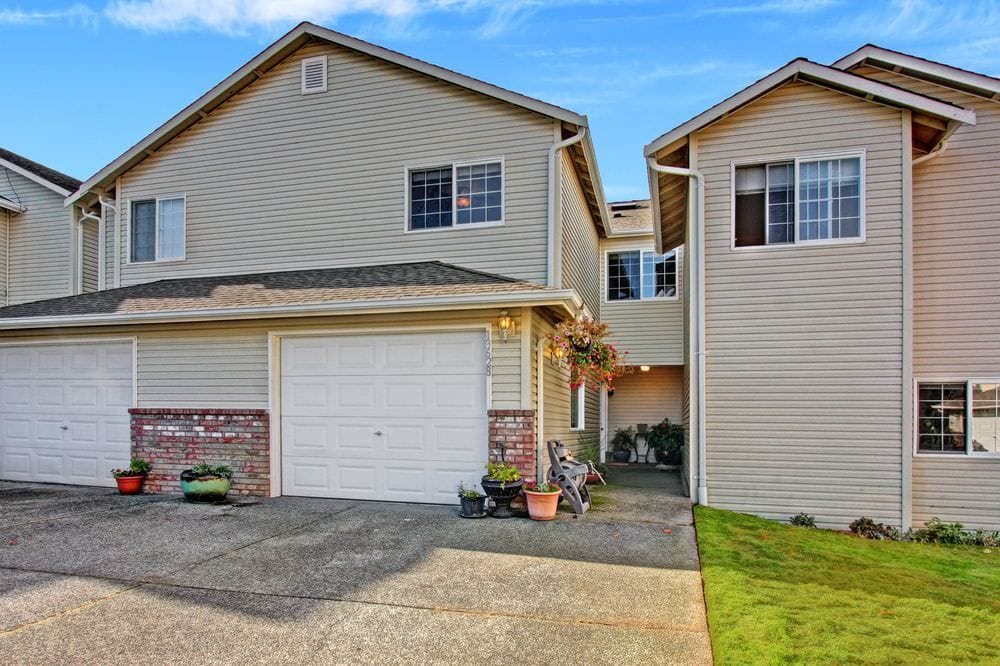 "Allen was very attentive to our needs and did a great job making sure we got the best price for our home. He used great marketing technique, knew what the market would be like, and our house sold faster than we expected. It was a very positive experience."
-Connie & Chris, Everett, December 2016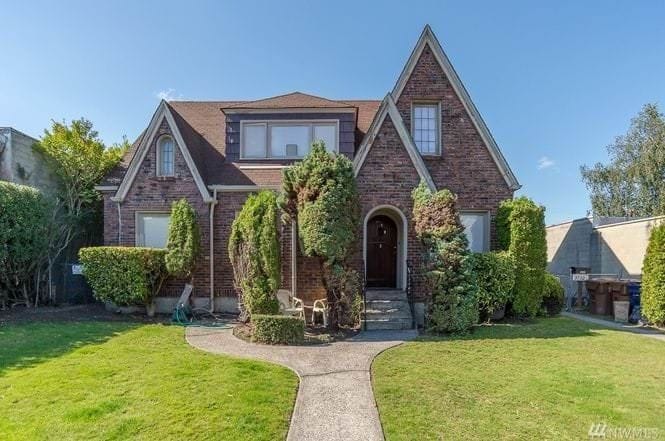 "Very easy to work with. Any questions I had were answered in a matter of minutes. If he didn't have an answer, he would find out the answer and call me back. He truly made the home buying process a breeze. I will tell everyone I know to use Allen. Great job Allen!!"
-Kevin & Marina, Tacoma, November 2016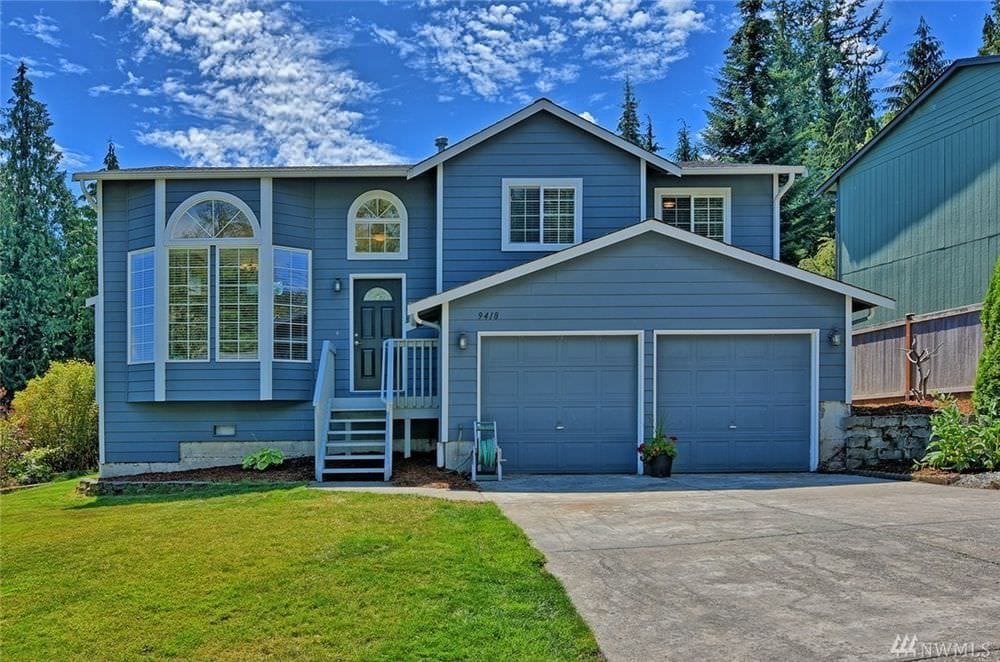 "My husband and I just bought our first home with Allen and he truly made the entire experience painless, easy and enjoyable! He sold my parents home 10 years ago in the same area so he really knows the location and the surrounding areas. We honestly thought that the process was TOO easy because of how well Allen took care of us. When we buy again in the future without a doubt we will be getting back in touch with Allen and we look forward to it."
-Brett & Laura, Lake Stevens, November 2016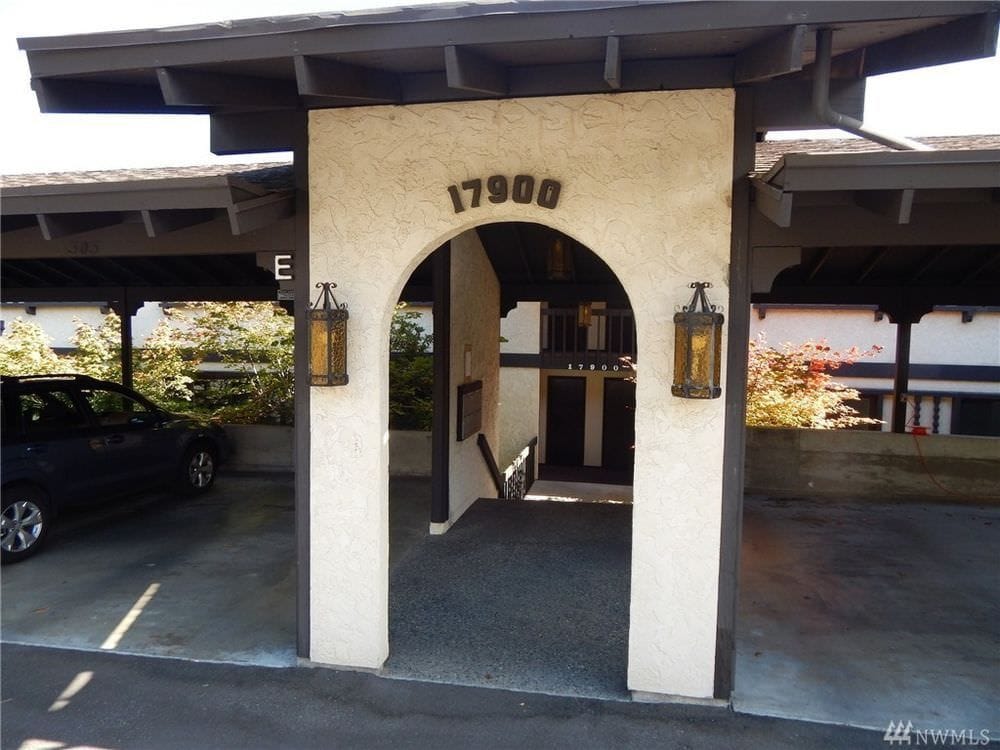 "Allen Johnson is an outstanding and knowledgeable Real Estate Agent. I was extremely satisfied with his services and would definitely recommend him to others."
-John, Shoreline, October 2016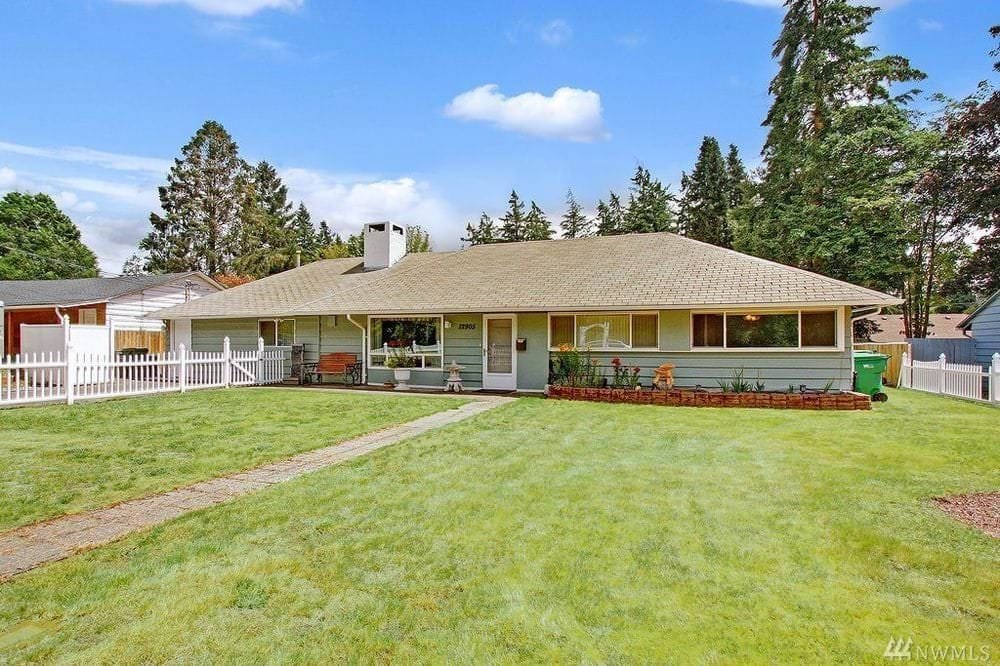 "Allen is genuinely one of the best people we have ever known and certainly a knowledgeable and capable realtor. He made sure we were coming out ahead in every aspect of our purchase. He made sure that we were so well taken care of that at no point did we have those "big purchase jitters". This is the 3rd time we've used Allen to buy or sell and he is definitely our "go to" guy. We recommend him 100%!!!!"
-Travis & Wendy, Mountlake Terrace, October 2016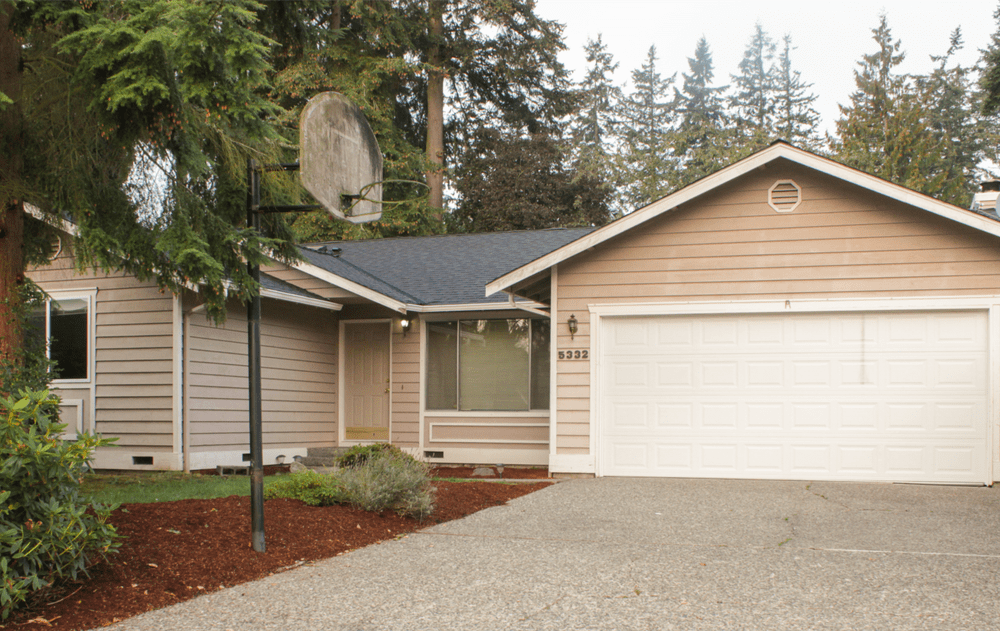 "Allen was great. He was always quick to respond to any of my questions. He emailed us new listings daily so we knew what was available. Once we found the one, he was great with his knowledge of the market. He knew what would be a winning bid. Once our bid was accepted, he negotiated with the selling agent to have some work done at the seller's expense. Allen knew people in the trades to get the work done asap. I highly recommend Allen. We will certainly use him again in the future."
-Jim & Susie, Edmonds, October 2016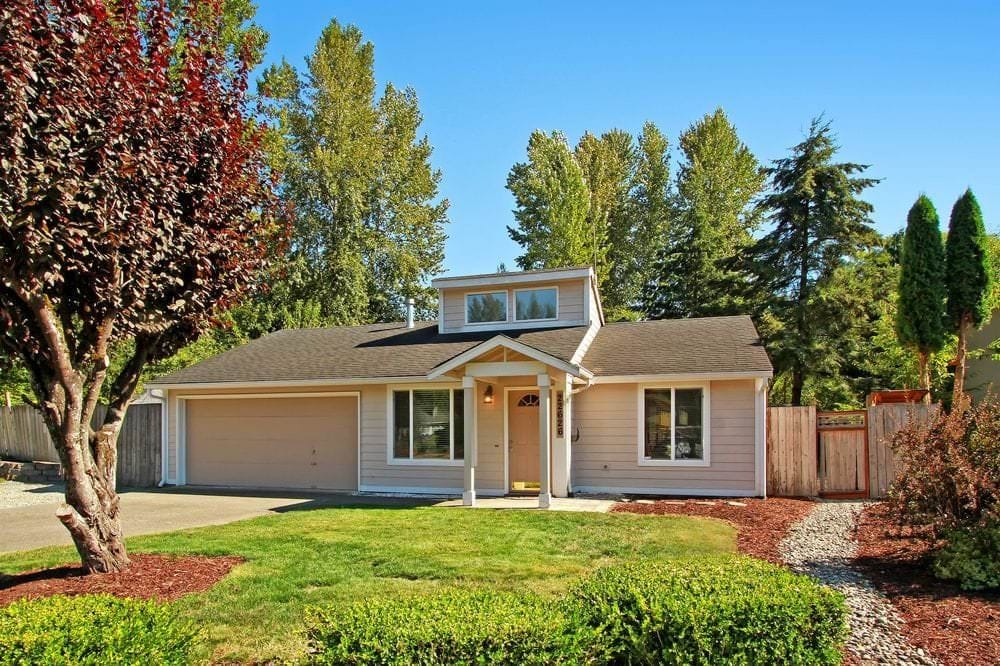 "Allen was attentive to our needs, listened, offered, advice, and was available any time we needs him. I highly recommend him if you plan on selling or buying a home. He will be my choice when I'm ready to buy my next home."
-Terri, Bothell, October 2016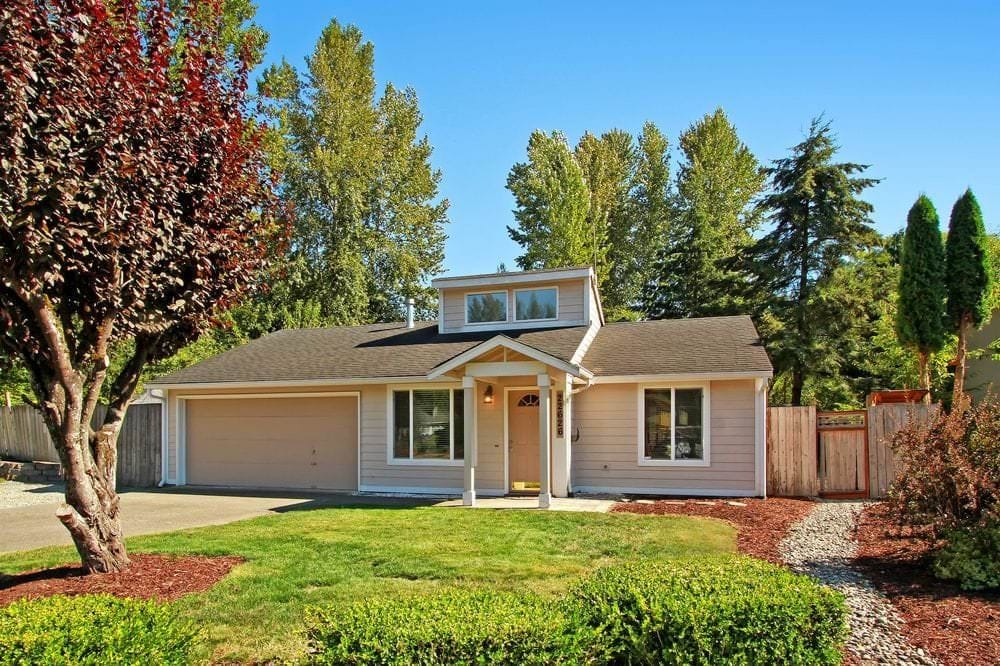 "We came to a property without a realtor and Allen was the listing agent. He helped us construct and execute an offer that got us into the property and then did follow up with expediting the closing and the preparation of the property for new owner occupancy. I would readily recommend Allen to anyone buying or selling in the Puget Sound area."
-Rick, Bothell, October 2016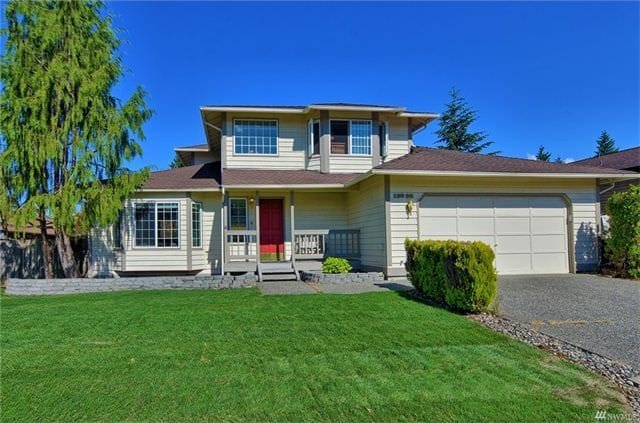 "Allen provided the flexibility, guidance, and patience we needed to transition into our first home search and purchase. His developer like knowledge and real estate insight really helped us set the right expectations for a timeline and target the right homes to pursue. During house walk-throughs Allen had a superb eye for details that spoke to the history of a home, it's future as a investment, and it's impact on my family.

Allen also works with a very strong team who's strengths he leveraged to support us. He made the extra effort to use more than our fixed funds to increase our buying power. The result was a proactive and intelligent offer that beat out competition that was not only higher going in but included additional escalations!

Best part... The home, the schools, the yard is all so much more than we had hoped for.

Finding the perfect home wasn't easy. It took a lot of work, a lot of patience. Allen's experience and guidance made it happen."
-David & Amber, Mill Creek, October 2016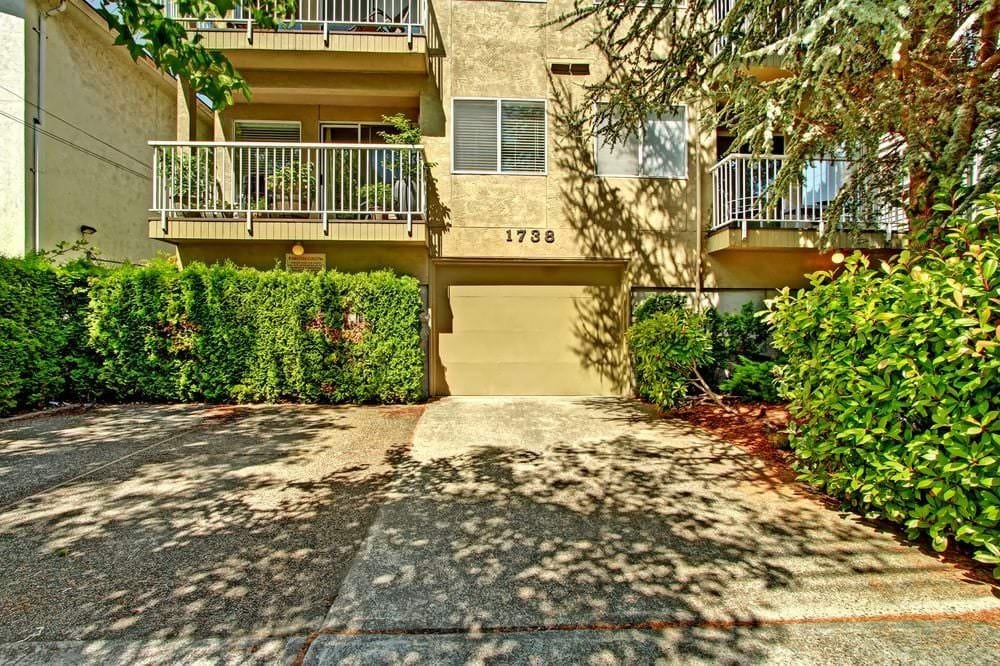 "Allen has helped us buy twice and sell once. We have recommended him to several people as he always goes above and beyond. He graciously puts up with a hundred questions and demands and even entertains our kids while we take care of paperwork. We trust that with Allen, he's got our interests at the fore and we know we are being taken care of."
-Travis & Wendy, Ballard, September 2016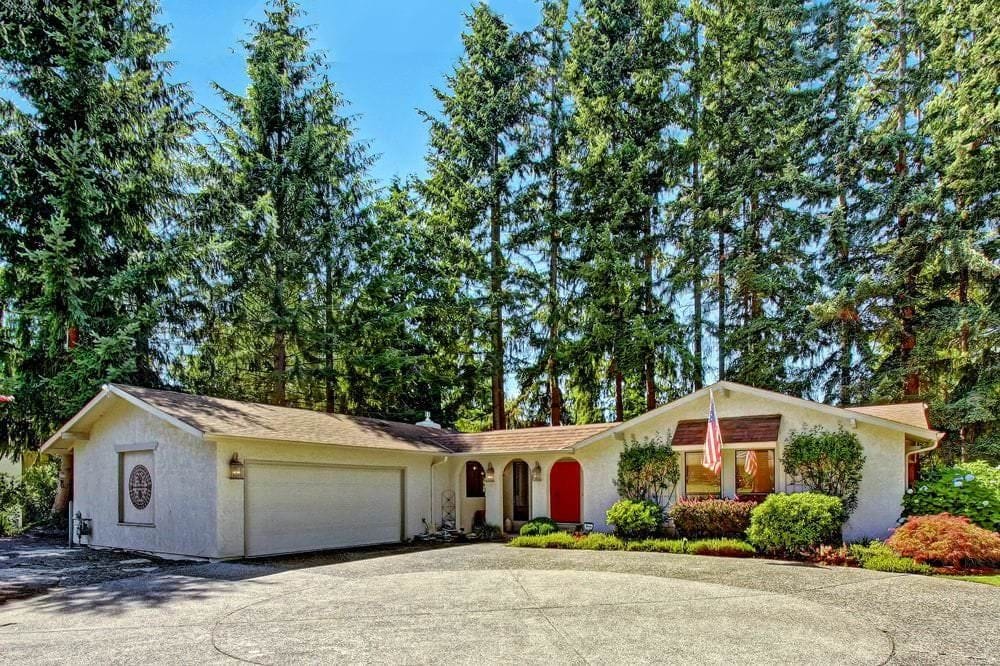 "After a successful sale of our house in March 2016 we recommended Allen to a family member. He once again exceeded our expectations with both his professionalism, commitment and results. He produces exactly as promised and works with you to make the process very easy. We consider ourselves lucky to have found him!!!"
-Sue & Jody, Lynnwood, September 2016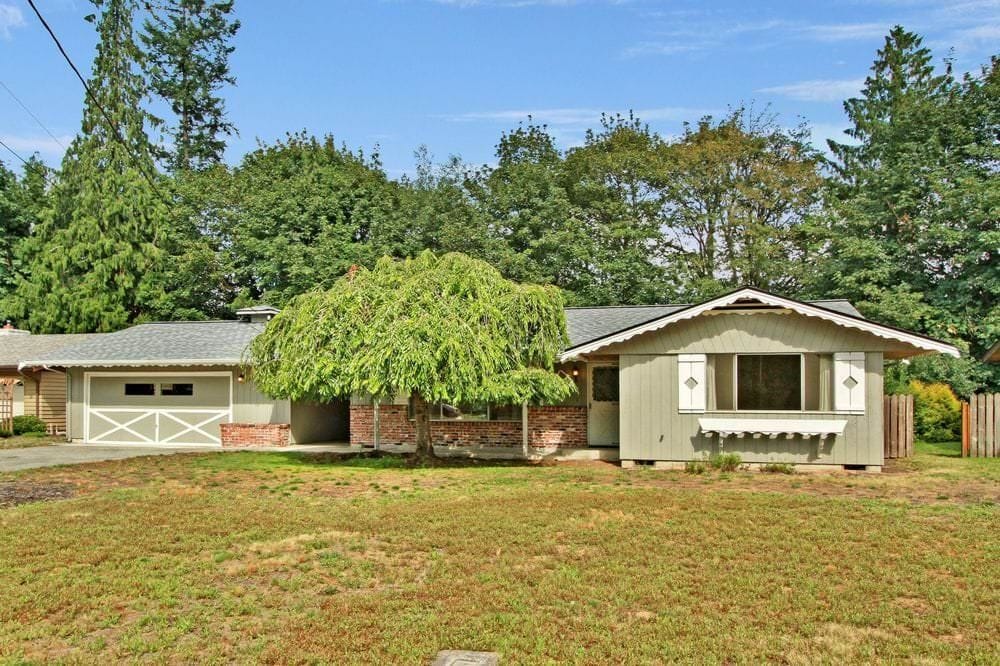 "Allen was very professional and knowledgeable in helping us prepare for putting my mother's home on the market; as well as through the listing and selling process. He was readily available for any questions we had; plus kept us regularly updated. He was also very accommodating of our scheduling needs. He did a wonderful job for our family."
-Nancy, Marysville, September 2016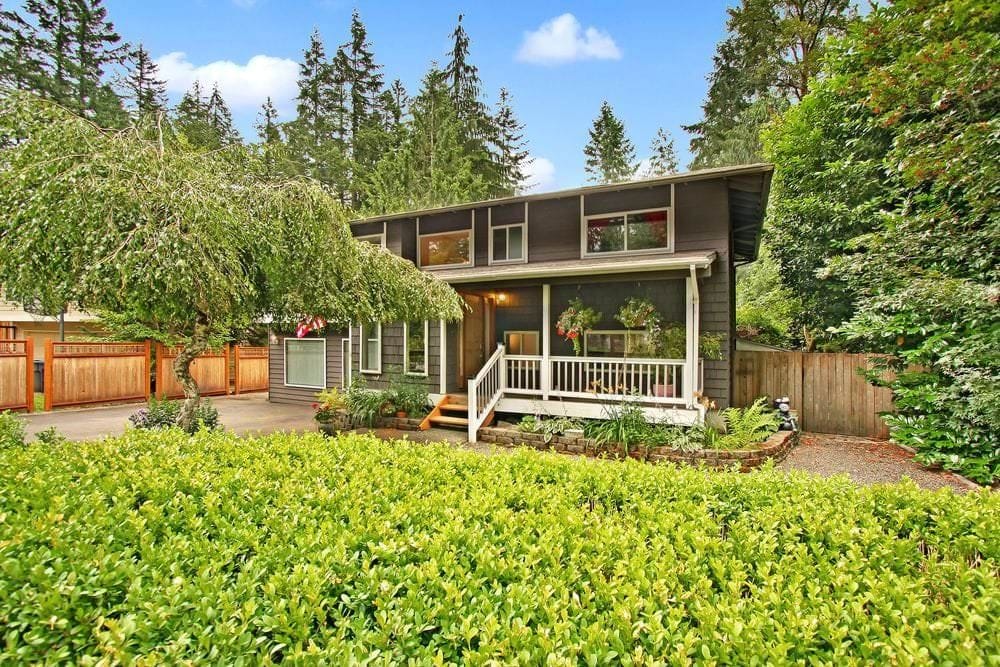 "We have worked with Allen Johnson for many years whether buying and selling our residences or selling an investment property. His level of communication is outstanding and articulate. He is timely in his response time to our many questions and concerns whether during business hours or after. I highly recommend Allen to all my friends and anyone who says "I'm selling my house and need an agent - who do you recommend?"
-Fred & Pam, Woodinville, September 2016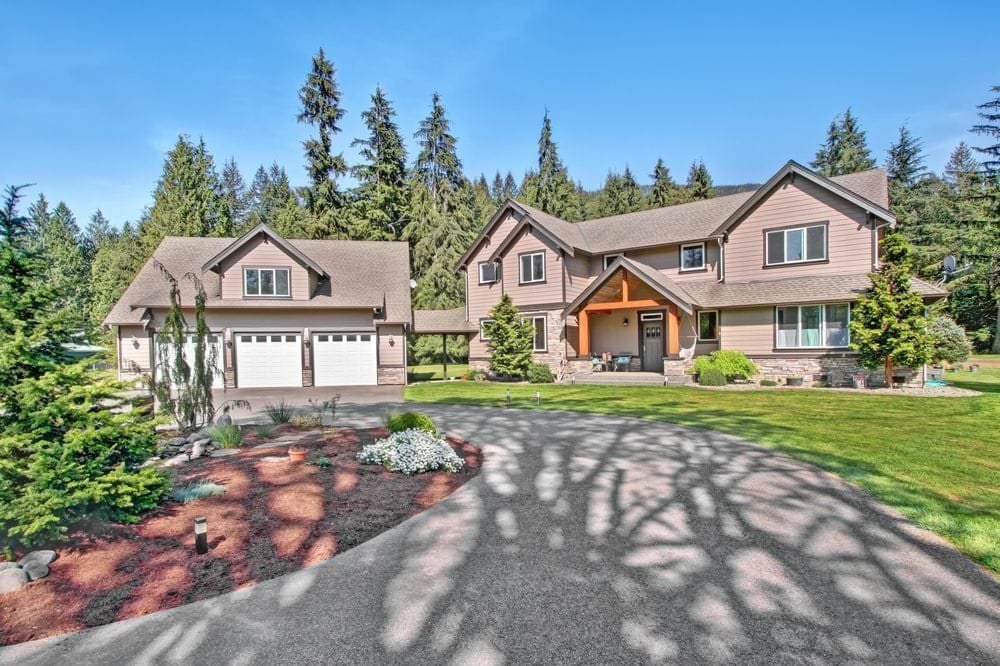 "Allen was very helpful in the whole process. He went above and beyond what we expected a real estate agent to do. Quick to respond."
-Rich & Chris, Arlington, July 2016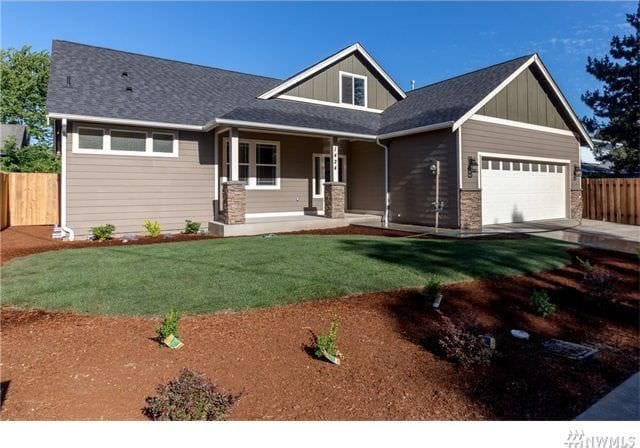 "Allen has again and again gone above and beyond to help us find our home. Allen helped us find our first home several years ago, and helped us through an arduous process (it was a bank owned home) that took months and more of his time than we ever expected. He stuck with us all the way. Several years later he helped us sell it within days of listing and helped us find a new home when we moved. All of our experiences have been beyond fantastic and I can't say enough about the knowledge Allen has brought to our experience, I would recommend Allen to anyone I know!"
-Brandon & Danielle, Auburn, July 2016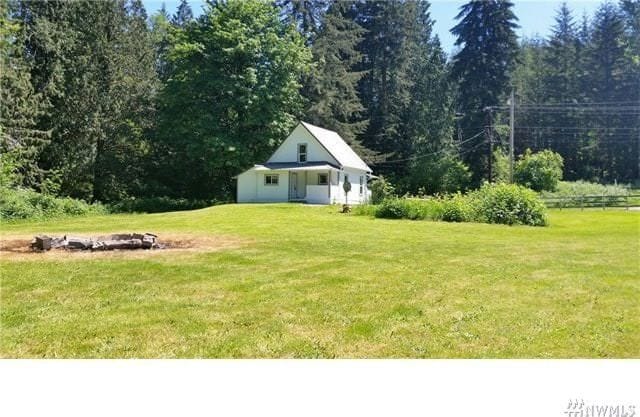 "Allen helped my boyfriend and I with our first home purchase and he was there every step of the way. Very easy going and puts your needs first. I don't know what we would have done without him, I highly recommend!"
-Andrew & Chelsea, Marysville, July 2016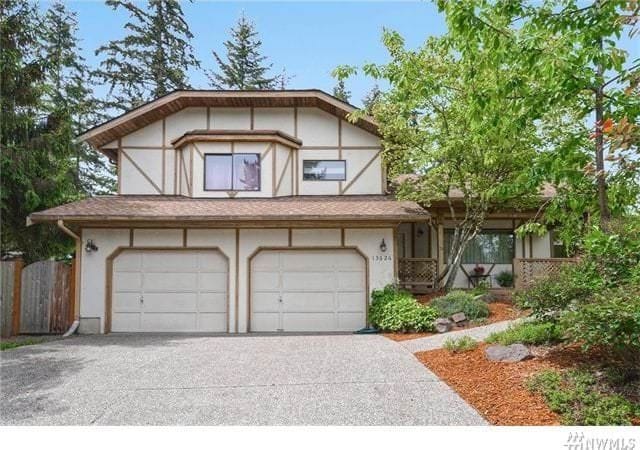 "Allen's expertise and knowledge in the field of real estate was apparent to my wife and I since our first meeting with him. Allen worked quickly and efficiently to pinpoint our exact dreams of a first home. Within a couple weeks, he located the perfect fit, had an offer put in, and had us approved through a lender he works with. The process was smooth and stress free. Thank you Allen for all your hard work."
-Mike & Rachel, Mill Creek, July 2016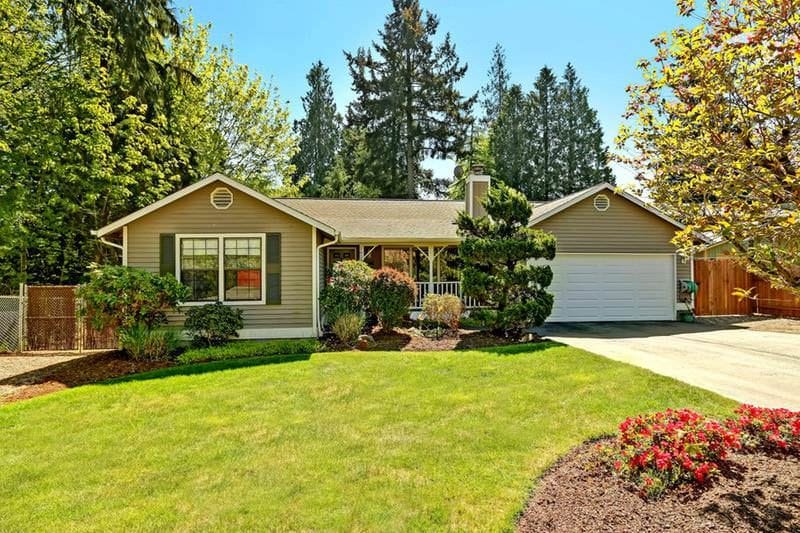 "Allen went above and beyond to sell our home at the highest possible price. He staged and put together flyers that were amazing."
-Debi & Jim, Bothell, June 2016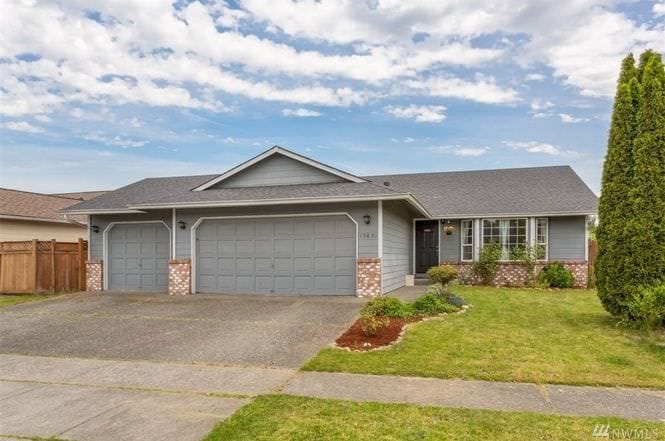 "Allen was very helpful and always got right back to us when we had questions. We had a lot. Very professional and knowledgable."
-Jon & Lila, Marysville, June 2016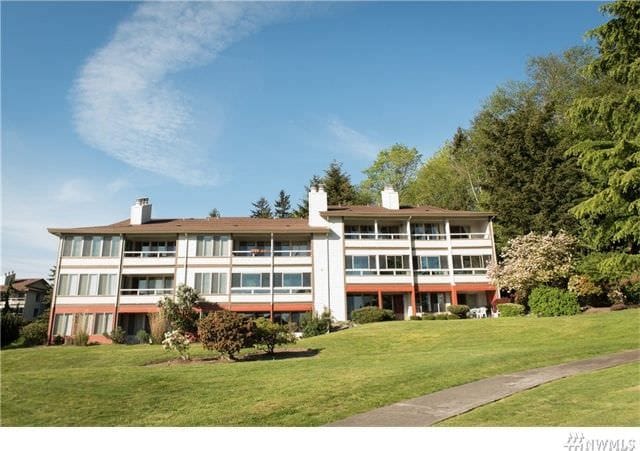 "Allen was amazing and I have already given his card to several people who are looking to buy. He went above and beyond the call of duty and we consider him as part of the family."
-Charlyn, Mountlake Terrace, May 2016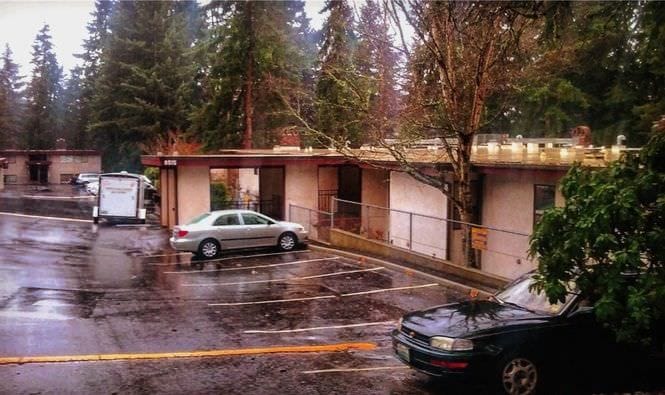 "Allen is the best! He makes everything so easy, and comfortable. I felt like I was getting honest information, which you don't always get from other people in this business."
-Rebekah, Edmonds, April 2016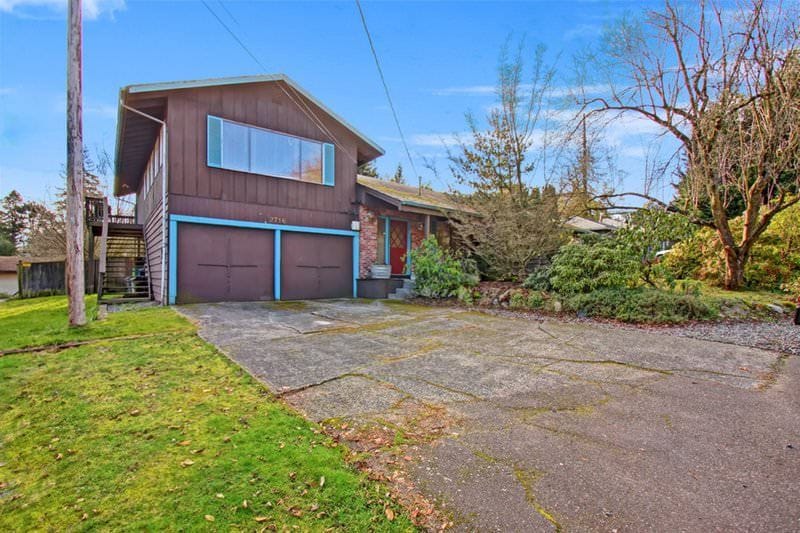 "We have worked with Allen three times. Once to sell our old home, once to sell mother-in-law's home and once to sell Mom's home. We will call him again when it is time to sell our present home."
-Bret & Diana, Lynnwood, March 2016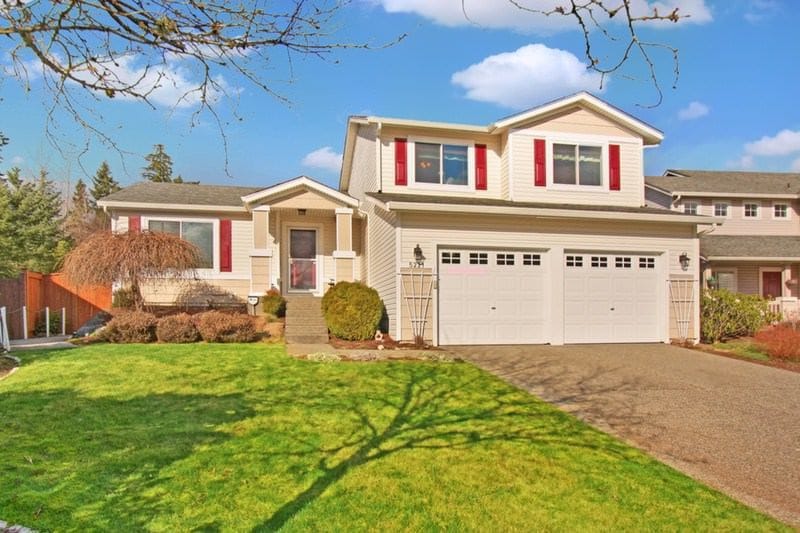 "We were more than pleased with Allen's knowledge, service, follow thru and the final results. He made the whole experience as smooth as possible. Allen is a true professional."
- Sue & Jody, Everett, Feb. 2016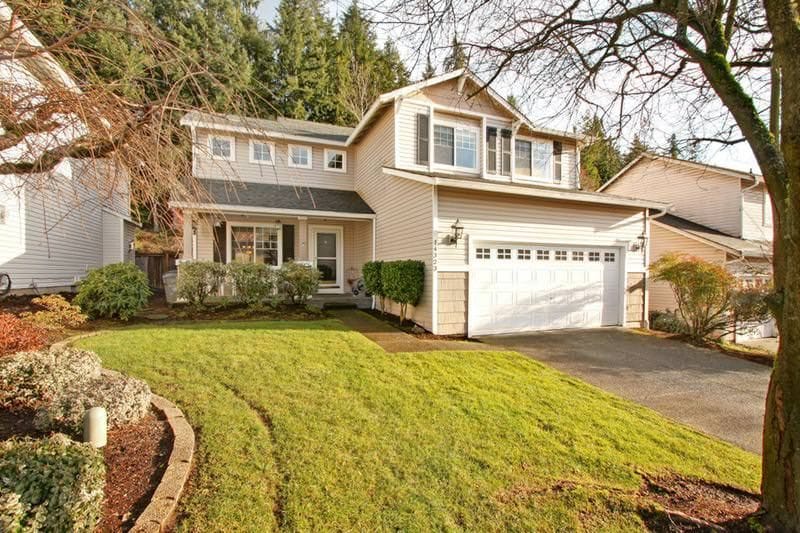 "Allen was very professional and enthusiastic. We have never sold a home before and he made the process very easy for us. We sold at 100% of asking price and were very satisfied with everything. I would recommend Allen as a realtor to anyone. He was a joy to work with!"
- Fred & Paula, Everett, Jan. 2016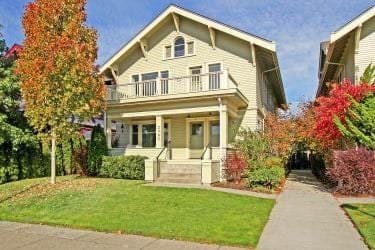 "Allen was great to work with and always provided exceptional service. He had answers to our questions and guided us through the selling process without issues. I would definitely recommend Allen and would use him in the future!"
- Joe & Sanna, Everett, Dec. 2015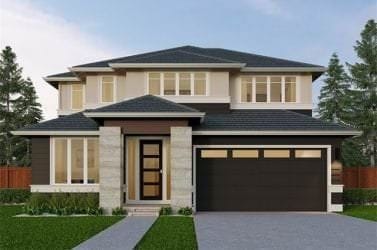 "Allen is a great agent. He is very responsive and efficient and helped us close just in time for the holidays. We'll continue to work with Allen in the future!"
- Albert & Jeannie, Bothell, Dec. 2015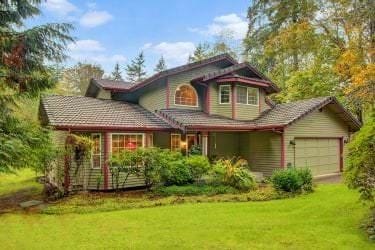 "Allen was personable, professional and helpful throughout the entire process. We highly recommend his services!"
- Jim & Shelley, Stanwood, Nov. 2015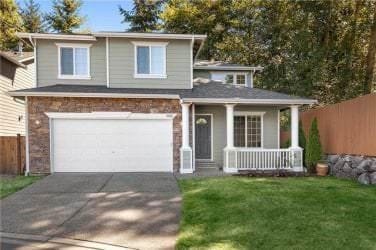 "We had a great experience working with Allen. Having met a couple years ago while casually looking for a home, Allen has continued to stay in touch and when the time came to act on making a purchase, Allen was exceptionally responsive, proactive, and made our home buying experience easy."
- Kathleen & Greg, Lynnwood, Sept. 2015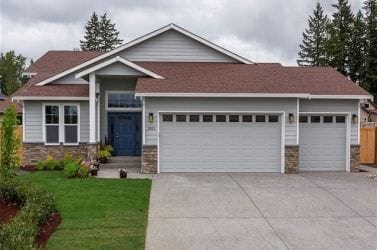 "Allen is very knowledgeable and very professional. It was a pleasure to work with him."
- Vlasta & Ladi, Everett, July 2015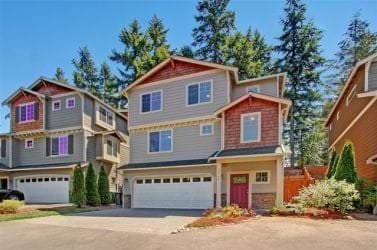 "Thank you for all your work in helping my parents buy a home. I can remember you running back and forth for months helping them as they were so picky and had specific needs here in Mountlake Terrace. With all the ways you helped them, I knew when it was time to sell my home there was no doubt who I would call. After listing our house with all your recommendations and help, it sold for 20K more than asking price with those 3 offers in one day. We were so relieved. The last 3 years, I have not recommended any other realtor to anyone. But honestly, it was your friendship and care to me that sold me to you. Please feel free to have anyone contact me personally to hear it from my mouth about you as a friend and realtor. Thanks again Allen!"
- Thang & Jenn, Mountlake Terrace, July 2015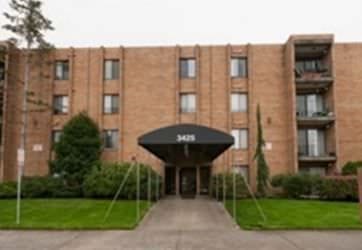 "Allen brings that rare combination of professional expertise and a cordial, easygoing manner. We not only found a terrific condo, but had a blast doing it."
- Ray, Everett, July 2015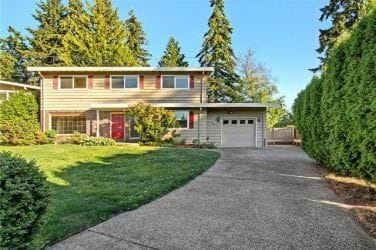 "We HIGHLY recommend Allen. He helped us find the perfect house for our family."
- Meaghan & Jeremy, Edmonds, July 2015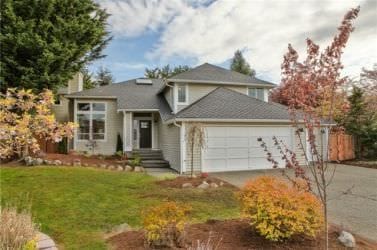 "Allen is incredible! He has sold two homes for us and helped us purchase three homes. He is our go-to agent and we wouldn't use anyone else. He is responsive, experienced and knowledgeable. He guided us through the most recent sale of our home and purchase of the new home, offering great advice all along the way. He was by our side every step of the way through a purchase process that was anything but smooth. I would recommend and have recommended Allen to many friends and colleagues. Everyone has had a positive experience!"
- Andrew & Heather, Mukilteo, June 2015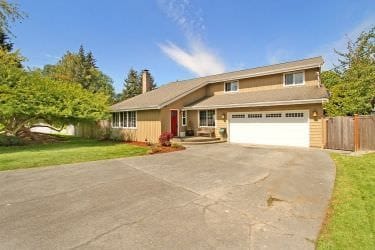 "Allen sold our home and was our agent for our new home purchase. Very professional and attentive throughout the whole process. We will use Allen with every home transaction in the future!"
- Andrew & Heather, Mukilteo, June 2015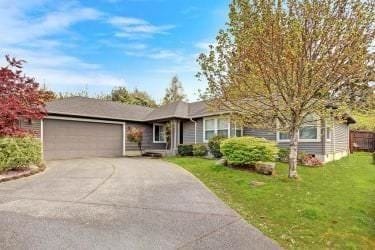 "Professional, courteous, and a pleasure to work with. Allen went above and beyond to assist and was available to answer any questions I had. I would not hesitate to contact Allen for any of my real estate needs."
- Patti, Vashon, May 2015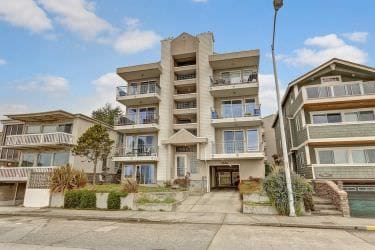 "We had the enviable situation of 11 offers in less than a week. Allen Johnson helped us work through the process of comparing some apples and oranges offers to figure out the best one for us. Allen was very quick to respond to our questions as we gathered information for the buyers for the 7 unit apartment building we were selling and processing the necessary documents with Title etc. This type of sale had the feel of Allen needing to spend more time acting as a go-between between the buyers and our family since this was a rental property. Nothing was needed ASAP and everything was completed and closed on-time."
- The Brown Family, Seattle, May 2015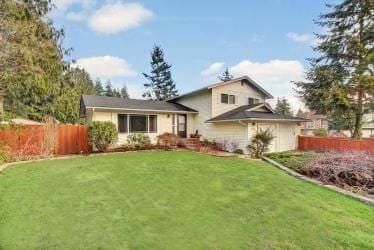 "Allen showed his competence in every aspect of selling our house."
- Brad & Tish, Mukilteo, April 2015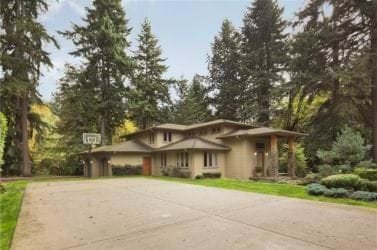 "We were living in Long Beach California and in November my spouse accepted a job back in Seattle. We needed an agent who could find us a home and get a deal closed before the end of January. Referred by my cousin, we met Allen over the phone and did some e-mails back and forth. Allen listened and knew exactly what we needed and wanted in a home. We had done some research and Allen did as well. He took the time and previewed each home on our list then gave us feedback. Through that we were able to narrow it to a handful of homes that could potentially meet our needs. We literally had one day to fly up and try to find a place to call home. Allen made it happen. What is most impressive is that in what is a seller's market, Allen was an excellent negotiator and helped us seal a deal for $25,000.00 less than asking price. Unbelievable! We could not be happier. Allen handled the inspection and appraisal and took care of all the necessary factors. He stayed on top of the entire process through till the end. We would definitely refer him to friends and family as well as use him again should the need arise."
- Jack & Brian, Lake Forest Park, January 2015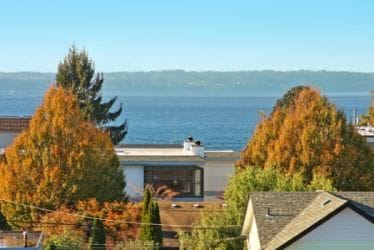 "This was the first time I was involved in a sale and it was my parent's home. Allen's sensitivity during this emotional time has been outstanding. Allen did an excellent job of keeping me posted as we navigated the various steps and explained things well. We were fortunate to have more than one offer to consider and Allen helped us to understand the differences and the pros and cons when comparing them. Allen was very accommodating of my schedule and chaotic work hours."
- The Brown Family, Edmonds, January 2015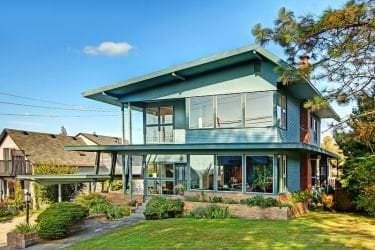 "Competent, professional, and unflappable."
- Clair & Doris, Everett, Oct. 2014